As you prepare to receive holy communion, invite God to dwell in your heart.
Receiving holy communion at Mass can be a beautiful experience, but often we don't prepare for it.
Our preparation for communion should be an integral part of our spiritual exercises, especially as the moment for reception nears.
Here is a brief prayer from The Glories of the Catholic Church to be said shortly before holy communion that invites Jesus into your heart.
Come, dear Jesus, come and receive me; come and take possession of my soul and body; of my will, memory, and understanding; of my thoughts, words, and actions; of every look, step, breath and motion; in fine, of all that I am and have. Come and deliver me from all my spiritual enemies. Come, dear Jesus, and unite me strictly to you. I do now, my dearest Jesus, receive you in the best manner I can into this my poor heart: do you one day receive me into your heavenly habitation.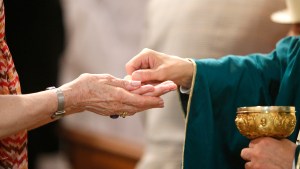 Read more:
A poem of love to recite after communion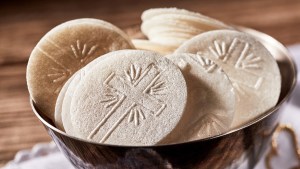 Read more:
Prayer to your Guardian Angel before receiving communion