My children are not "mini-mes" and that's been a great surprise.
My tween daughter spends much of her day in her attic room reading books, writing in her diary, painting, and playing ukulele. Who knows what else she's up to all day – it's a mystery. She actually behaves quite a bit like I did when I was her age. She might be dismayed to learn just how similar we are. I try to explain this to her sometimes, but all I get in response is a barrage of eye-rolling.
In other ways, though, we diverge quite markedly, and it's in those moments I'm reminded that she is her own person, not a copy of me. The more experiences she acquires, the further afield I suspect that life is going to take her. The future is an open book.
The fact is, all six of my children are different than I ever would have imagined. They constantly surprise me. Other parents I know say the same of their children. My friend Denise recently wrote a heartwarming ode to her own, now adult, children. One son unexpectedly used his philosophy degree to take up long distance truck-driving, another insisted she go with him so they could both get tattoos (she actually did it), there was also some sort of pressure by another to try sky-diving. The point is that not a single child grew into the preconceived image she had of a well-adjusted, khaki-pants-wearing member of a glossy-magazine-photo-worthy, totally-not-weird-at-all, ordinary family.
I don't know what I thought was going to happen when my wife and I began having children. I guess I was naive, but it never fully came home to me that they would be these little miracles who would immediately start striking out towards all sorts of unknown destinations. Like the sun bursting over the horizon, they bring new light to the entire landscape of my life. Who knows where these children will end up? Who knows what kind of adults they'll become?  I do know one thing, I will never be getting a tattoo with any of them, but beyond that, the sky's the limit. I'm very interesting in seeing the world through their eyes.
They baffle me. They truly do. They've gotten into beekeeping and drag me along to check on the hive. I'm learning all about the strategy of volleyball, and have come to appreciate the intricacies of hand-crafted dollhouses. I watch ballet after ballet in which small children dance their little hearts out.
All of this has me asking two questions:
How can I support my children as they take on different interests?
How can I be more open to the ways they enrich my life?
Having lived four decades now, I pretty much know how I like to spend my time and what my interests are. Suddenly, though, I've been thrown into new experiences as my children explore their passions. Instead of trying to limit them to activities that I already like, I'm trying to be open-minded. For me, it's really as simple as showing interest and learning about their activities. My daughter plays volleyball, so I learn all about the game, the terminology and strategy. That way I can talk to her about it in an intelligent way and maybe practice with her. It goes a long way with a child if their parents take them seriously.
The benefit of taking on their passions is that I notice my life is more rich. I have more experiences and go places I wouldn't have otherwise gone. Beekeeping is fascinating — who knew? Volleyball is a really fun sport, and I wouldn't have known that if I'd tried to force my daughter into basketball, which is what I played when I was her age.
They've gifted me with a second childhood.
As a parent, it's a pleasure to limit my own interests and join in with those of my children. It's a withdrawal, sure, but is a sacrifice that's a pleasure to make. Loving a child means creating a space within our hearts where they have freedom. We encourage them to be exactly who they are, even if it's very different than what we expected. They aren't bound to us by authority but rather by love. In this way, they can become exactly who God has made them to be.
I can't wait to see where they'll take me next.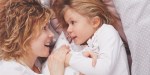 Read more:
Why your kids need to hear you reminisce about your childhood