It's easy to get discouraged, but we can find reasons for hope and happiness.
Is joy possible during the coronavirus pandemic? As the months drag on, and many of us feel isolated, it can be hard to hold onto happiness. But it's still there, if we look for it.
"We can be joyful if we're capable of recognizing the good things that have been given to us … Joy cannot be imposed, much less demanded. It is born, flows and manifests itself in a spontaneous way." This is the answer offered by philosopher and theologian Francesc Torralba, director of the Ethos Chair of Applied Ethics at Ramon Llull University in Barcelona. Here are some insights he shared with Aleteia in an interview.
Is it possible to be joyful when the world has been overshadowed by COVID-19?
By nature, we are vulnerable and affected by our context. What happens in our immediate environment affects us and alters our mood.
We aren't oblivious to the misfortune, suffering or pain that this global pandemic has created. That's precisely what it means to be human: not to be indifferent to the bad things suffered by others.
In a world overshadowed by the crisis of the virus and by even darker social and economic expectations for the future, it's difficult to overcome it all and be joyful.
At most we can aspire to maintain a certain calm, but calmness is not joy.
Joy is, as René Descartes would say, a passion of the soul that we experience when we perceive a good. We're joyful when we achieve a purpose, reach a goal, or receive good news, such as being discharged from a hospital.
We can be joyful if we experience a good we have received, or observe a good we are able to achieve, even in difficult situations.
We can be joyful if we're able to recognize the goods that have been given to us—what we have received from others without deserving it and what we are capable of creating.
Is joy innate, or can we work to be joyful?
Joy cannot be imposed, much less demanded. It is born, flows and manifests itself in a spontaneous way.
There are people who live comfortably, lacking nothing, and yet are never joyful. There are others, on the other hand, who lack everything, whose lives hang by a thread every day, and yet express a joy that comes out of every pore of their skin.
Dominique Lapierre narrated it in an exceptional way in The City of Joy. Joy is not an artificial feeling. It cannot be acquired as a commodity.
Even so, when we become aware of the goods we possess, of the friends who appreciate us, of the people who love us, even when everything falls apart, we can hold on to our joy.
Søren Kierkegaard said that if we become aware that we are loved by God in spite of our sorrows, that we are sustained by Him in the darkest night, we will experience a joy so intense that it's as if our chests were bursting.
During the pandemic, we haven't been able to celebrate holidays or feast days as we usually do. Why are such celebrations so important for our lives?
Celebration is a basic need from an anthropological point of view. We're not only made to work. There's a time for everything, and balance lies in the alternation of aspects of life.
A feast day is a parenthesis in time, an alteration of routines, a way of celebrating the fact of existing, of being in the world with others.
Holidays can be an evasion, an escape, a way out of the world. But they can also be a radical affirmation of life, an expression of the joy of existing.
We need to interrupt our routines in order to celebrate the gratuity of being, and this can only be done with others. There's no such thing as a feast day for just one person. Always and in all civilizations, it has a communitarian dimension.
Faith is also festive, isn't it?
Faith needs to be celebrated in community. It has a festive dimension, because through it, life is radically affirmed. In other words, death has been conquered by love.
Easter is the best news a human being can receive. To believe that death will not be able to win the game, that we will be resurrected body and soul at the end of history, is the best news we can receive.
Because what hurts us most is to have to say goodbye to the people we love, to realize our terrible technical impotence in the face of death. Believing that death has been conquered by God is a cause for celebration. This is Easter.
How do you maintain your joy in life when you see everything crumbling around you?
I try to delve into the perfect joy of St. Francis of Assisi. His example has inspired me since I was a child. I try to understand how it's possible to be joyful when the world spits at you, closes its doors on you, despises you or ignores you.
That perfect joy that the "poor man" of Assisi experienced within himself never ceases to amaze me. Not even his most beloved disciples were able to understand how this was possible.
When everything falls apart, we need to drink from spiritual sources. Everyone has their own. In them we find the basic nourishment to persist in the struggle against skepticism. It's good to remember that the main temptation is fatigue.
How can we comfort those who have lost everything?
It's not easy. Beautiful words aren't enough, nor is it enough to relativize the evil they have suffered. Sometimes, despite good intentions, the messages people give have the opposite effect. They ignite indignation and rage. There are no magic formulas, no miraculous recipes, no low-cost ways to console.
To succumb to that mentality is an insult to intelligence. When someone has lost everything, you must be at the side of the person experiencing the loss. Be at their side and keep quiet. That's the most difficult thing to do.
Besides that, you have to look for alternatives. Imagine ways to fill their needs, and work with them. This is called commitment, and in uncertain times it inspires fear and trembling.
More than telling them things, what you have to do is to make yourself available. Listen to them so that they can express all their discomfort, since listening is, in itself, therapeutic.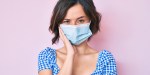 Read more:
Discouraged by the pandemic? These quotes from the saints can help!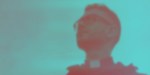 Read more:
In his latest single, Fr. Rob Galea's reflects on what was lost and found in pandemic