Ask God for strength to stay faithful to any resolutions you want to practice in Lent.
It is a common custom among Catholics to choose various "Lenten resolutions" that will be practiced during the 40 days of the penitential season. This could be praying the Bible each day, giving-up chocolate, or doing intentional acts of service.
Whatever it may be, often our zeal will begin strong, but end on the third day of Lent!
If you have difficulty fulfilling such resolutions, pray this prayer from St. Claude de la Colombière for strength to stay faithful.
O Lord give us strength to keep these holy resolutions! If [I] persevere in them, I intreat you to fill [my] heart with those consolations compared to which all others are poor and imperfect … Too long have I lived the life of a sinner. I will this Lent begin to lead that of a penitent. Perhaps my life may end with this penance of forty days and that they are all that remain to me. The whole of this Lent shall be divided between meditating on and imitating your sufferings between the consideration and the expiation of my faults. Amen.
Read more:
This will make your Lenten resolutions resonate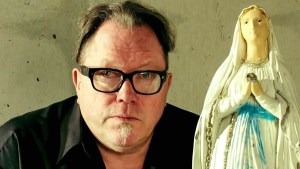 Read more:
This app will help you keep your Lenten resolution to pray the Rosary