If you don't eat desserts during Lent, give the excess money to the poor.
During Lent the Church encourages us to fast, pray and practice almsgiving. One way we can fulfill our commitment to almsgiving is by donating to those in need the cost of those things we've given up for Lent.
For example, maybe each week you allot some portion of your grocery budget to sweets or desserts. During Lent you might give up those sweets and, in turn, donate the money you saved by not purchasing sweets.
Here is how St. Claude de la Colombiere explains it in his book The Sufferings of Our Lord Jesus Christ.
[Almsgiving] This is one of the obligations of Lent; one of the intentions with which the Church requires us to fast. Penitence must not economize to gratify avarice; what we retrench from the expenses of our table, our dress, and our amusements ought to be given to the poor. These are the alms that delight heaven and with which Jesus Christ adorns Himself … Alas while you are grieving over twenty or thirty crowns lost at cards, while you spend ten or twelve at the theater and fifty on a dress, there are a hundred families in want of bread … Let us make the sentiments of His tender and generous heart our own. Let us resolve to love the poor, to save something for them from our own enjoyments.
Whatever it is you give up, consider how doing so can increase your generosity to the poor, making your sacrifice a sweet-smelling oblation to the Lord.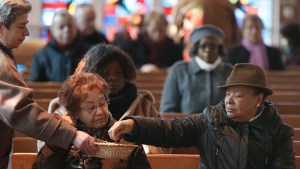 Read more:
5 Bible verses about the benefits of almsgiving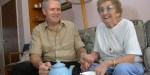 Read more:
How to do almsgiving when you don't have a lot of money