As they made their way around the Via Dolorosa, the faithful would put dust or soil into the holes on the crucifix.
The latest in our series on the great diversity of crosses found around the world.
Today's crucifix is more than a souvenir; it was once a useful accessory for the active pilgrim to Jerusalem. Unlike most crosses, this type is often stamped on the back with its place of origin, usually in a faux Gothic script that must have appealed to travelers in search of a medieval ambiance.
A cross to mark the Stations of the Cross
The most distinctive feature of this example from around 100 years ago is the arrangement of 14 roundels marking the Stations of the Cross. These were usually crafted from mother-of-pearl and often used as D-I-Y reliquaries for the faithful as they made their way around the Via Dolorosa, putting dust or soil into the holes that are almost always present in the roundels. Sometimes the small discs are on the front of the cross, sometimes on the back, and always with Latin numerals to match Christ's agonizing route through Jerusalem. The roundels might also have helped forgetful pilgrims remember how far round the Via Dolorosa they had gone. Some of these crosses have additional labels pasted on the reverse side, with handwritten descriptions of the locations. Some of these crosses must have been for altar use only. They are so huge and ornate, it is inconceivable that they would have been carried around the street.
This example shows signs of use, including a very old piece of string that is the right length to have been worn round the user's neck. One of the enigmas of these Jerusalem crosses is how the Corpus Christi tends to cover some of the roundels. It's possible that the Corpus was attached later. In many cases the holes proved useful for affixing the nails through Christ's hands if the size of the Corpus was just right.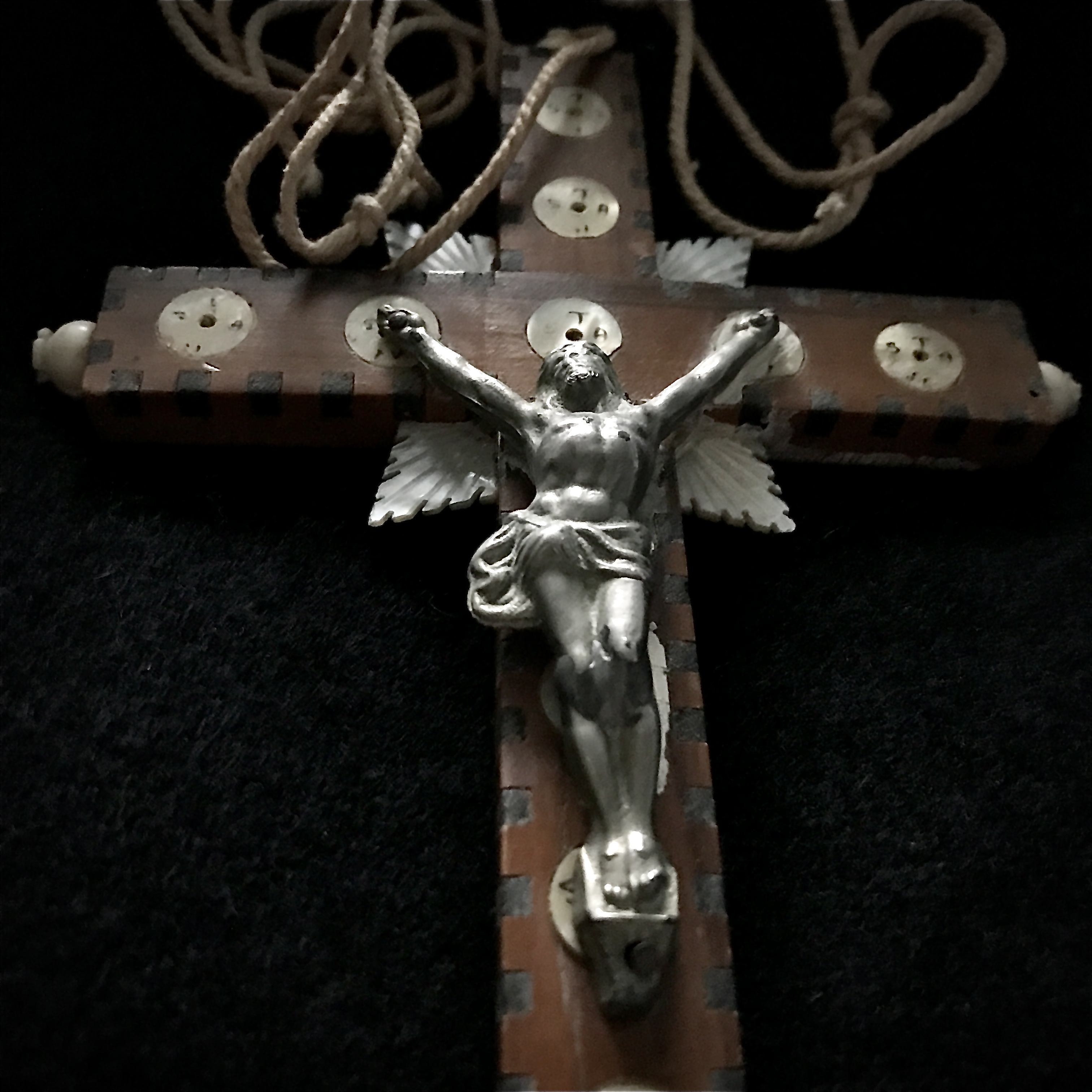 There are few written accounts of how these crosses were used, although 300 years ago a pioneer travel writer had plenty to say about the people who made them. The wandering Church of Ireland prelate Richard Pococke wrote of the Holy Land: "… there are many Christians here; they live by making not only crosses and beads of wood, inlaid with mother of pearl, but also models of the church of the Holy Sepulchre."
He was unimpressed by the conduct of the local community: "It is remarkable that the Christians of Jerusalem, Bethlehem, Saint John's and Nazareth are worse than any other Christians." Instead, he kept company with foreign residents in the Holy Land, mainly Catholic priests, and followed the full route of Christ's Passion. There is no indication that he carried one of these crosses with him, but he is known to have displeased his Protestant congregation in Ireland by sometimes wearing a crucifix.
The virtual Museum of the Cross
This crucifix is from the collection of the Museum of the Cross, the first institution dedicated to the diversity of the most powerful and far-reaching symbol in history. After 10 years of preparation, the museum was almost ready to open; then came COVID-19. In the meantime, the virtual museum is starting an Instagram account to engage with Aleteia readers and the stories of their own crucifixes: @crossXmuseum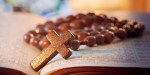 Read more:
How the cross came to be the symbol of Christianity




Read more:
Shell crosses from the Holy Land: a 500-year-old tradition