Freedom does not mean having infinite options, but having the ability to choose what's right.
Need an idea for Lenten almsgiving?
Help us spread faith on the internet. Would you consider donating just $10, so we can continue creating free, uplifting content?
Make a Lenten donation here
They say, "One person's freedom ends where another's freedom begins …" But where does this formula come from? Is it the best definition of freedom?
This adage comes straight from the so-called "contractualist" philosophies of the Enlightenment. It assumes a world where everyone looks out for themselves, and where everyone has the same basic needs. In that context, if everyone gets into the habit of doing absolutely what they like, no one will have much, if anything.
Let's take an example: In a world where everyone hopes to live in good health for as long as possible, it's in everyone's interest to stop spitting germs in each other's face, even if no one likes to cover their nose with a mask from morning to night.
Anyone can understand what Hobbes, Rousseau, or Kant meant. Absolute freedom for all is the end of everyone's security. So each individual must renounce absolute freedom of will, out of self-interest just as much as mutual aid.
It's necessary to adopt rules that guarantee the security of all and protect us from our appetites for power. Once these rules have been adopted, the defense of freedoms can be organized: freedom of opinion, expression, association, movement, and so on.
Can you do what you want, as long as you don't bother anyone?
This maxim is aimed at living together in peace and allowing the foundations of a democratic system to be laid. We should be astonished that it has become the beginning and end of individual and collective conduct.
So many people seem to think, "Do what you want, as long as you don't bother anyone!" Or "Explore all the possibilities, as long as the other person grants consent." According to this view of the world, "I'm free" translates to "I do whatever I like as long as I don't infringe on the freedom of others."
This idea of freedom, however, leaves out two critical considerations.
1
Freedom is a commitment
First, our freedom is not automatically greater as our field of possibilities expands. He who has everything within his reach, but never chooses anything—before whom all doors open, but who never actually pushes any—is in exactly the same situation as a man who is prevented from doing opening any door.
Such a person does nothing, not because action is impossible, but out of impotence. He is unable to want, to choose, to commit himself.
In reality, our freedom is greater the more we are able to commit. A strong, solid, and vigorous capacity for making decisions allows us to choose well, and that is real freedom.
2
Freedom in service of a good
Second, freedom is not measured by the quantity of choices available to us. The true value of freedom lies elsewhere.
The question we should ask is not, "How far can freedom—of opinion, of expression, of movement—go?" The only question that's truly worth asking is, "What should we use our freedom to choose?"
What makes us free is the capacity to create and choose projects that are worth standing up and fighting for. Paradoxically, true freedom is always at the service of a good: light for intelligence, and impetus for the will.
Let's not defend liberties with the sterile objective of self-preservation. Freedom is proven and tested in commitment, and commitment is triggered when love comes into play.
Thus, my freedom does not stop where other people's freedom begins. My freedom stops when I have nothing to love, when I no longer see anything worth saving.
Deciding to love life, and wanting a world where everyone does not look out only for themselves, is the heart of freedom. It's the value of our goals that is the true measure of our freedom.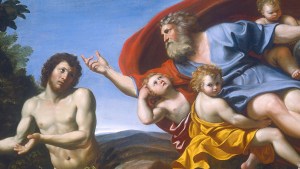 Read more:
Why did God give us freedom?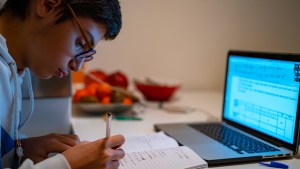 Read more:
Are we educating for freedom?