Kidnapped as a schoolgirl, Leah Sharibu is reportedly still alive. Her family and supporters are asking the world to call for her release.
Leah Sharibu is a young Nigerian woman captured by the Islamic State of West Africa, a faction of the terrorist group Boko Haram, on  February 19, 2018. On the third anniversary of her captivity, Aid to the Church in Need interviews Reverend Gideon Para-Mallam, a Protestant missionary and president of the Para-Mallam Peace Foundation who is in contact with Leah's family, to remember her suffering and call for her freedom.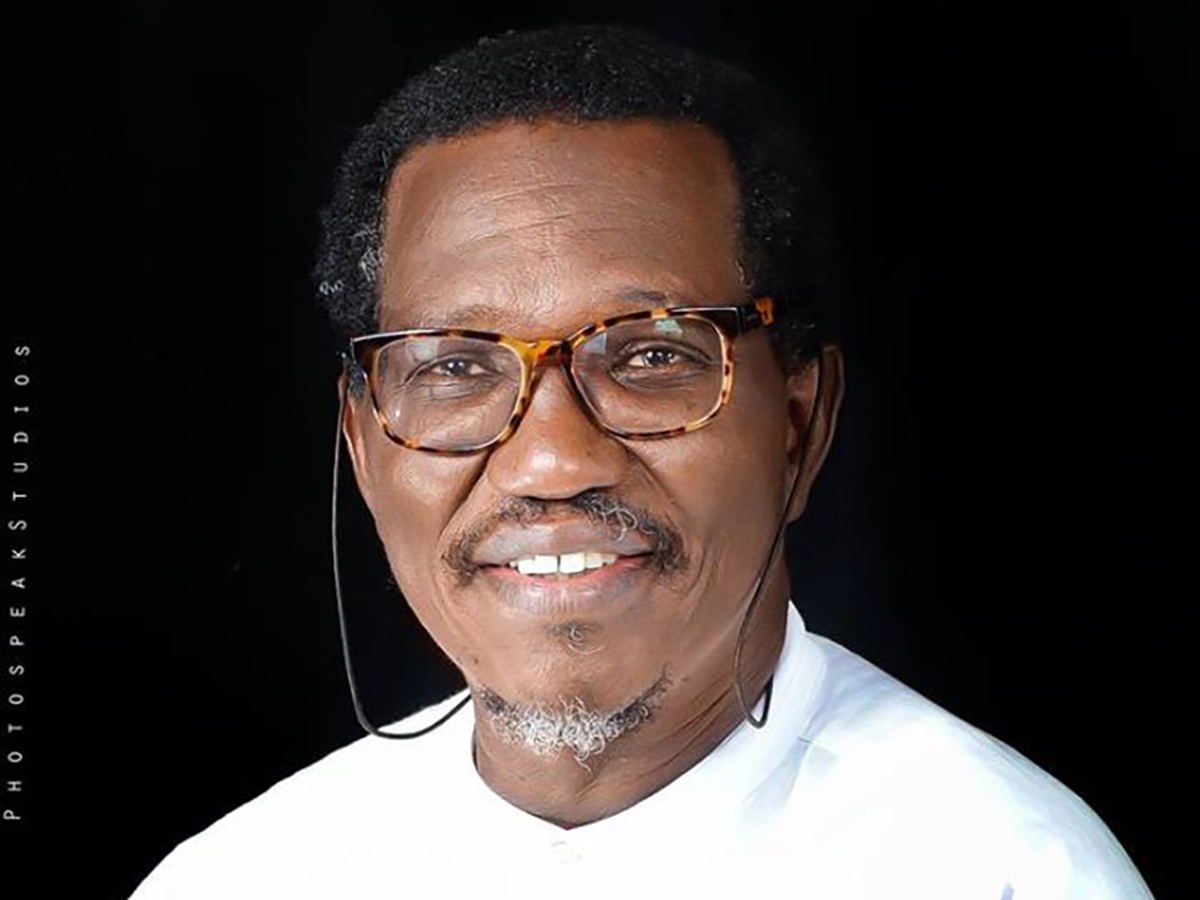 What is the latest news you have on Leah?
Some aspects of the news I received about Leah in November are worrying, but I do not wantto go into detail here. There is no way to verify them, but it calls for prayers and intentional concerted efforts both local and global to secure her release at the earliest time possible. The good news, however, is that Leah is still alive, and this so far is the most encouraging news about her to date.
When was the last time you saw or heard from her?
Leah was last seen by her mother Rebecca at the end of January 2018, during her visit to the boarding school at Government Girl's Secondary School in Dapchi, Yobe State, in the North East. Yobe State is speculated to be the birthplace of Boko Haram and now along with Borno State an epic centre of their operations. However, since February 19, 2018, when ISWAP (Islamic State in West Africa Province) invaded the school and kidnapped 110 girls along with Leah Sharibu, she has never been seen by any of her parents. One month later in March 20, 2018, when all the 110 girls were freed, Leah was held when she refused to renounce her faith in Christ. So, the last people who saw Leah were her classmates. In September 2018, a video of Leah making an appeal for her release from captivity surfaced. That was the last we have ever heard directly from Leah.
But last year there was news about Leah again?
In January 2020, one of those who were kidnapped by ISWAP and later released brought word from one of the captives who meets with Leah. Some of the contents of the message won't be released at the moment. We will share this at the best time the Lord permits.
Do we know where Leah is?
It is difficult to know exactly where she is located now. The terrorists, from what we hear, do not keep their captives in one location but move them from one location to another. So, it difficult to say exactly or with certainty where Leah might be right now. Sometimes we hear they are in the Lake Chad region, other times, in Niger Republic or in Chad. It is hard to be precise. Remember that by the end of October 2018, her captors declared that Leah and others, like Alice Ngaddah (the UNICEF AID Worker and mother of two, who was kidnapped on March 1, 2018), would be slaves for life. They were subsequently married off to some of their Commanders.
Some media reports spoke of her conversion to Islam. Has anything been proven or is this just speculation?
Yes, this is true, the rumor had been on for some time and an eyewitness account confirmed this rumour to me privately. But I asked a simple question: would this be a voluntary or forced conversion? Would forced conversion to Islam in captivity be considered a willing conversion? Do not forget that Leah was held back in the first place because she decided at the young age of 14 to remain true to her Christian conviction. What a heroine of the Christian faith that Leah is and represents! Let's pray for her to remain steadfast in her faith in Christ even at this dark hour when the trial of her faith is being stretched to limits that even adults won't easily face. Leah, keep strong in Him!!!
How old is Leah now?
Leah was kidnapped at the young age of 14. She celebrated her 15th birthday in captivity on May 17, 2018. This innocent schoolgirl whose education has been truncated, celebrated her 16th birthday in May 2019, and her 17th birthday in May 2020. Why is the world standing by and watching as she remains in unjust captivity?Arise, citizens of the world, and break the wall of silence and cry out for the release of Leah Sharibu!
How does the family feel, and do they hope that Leah will return one day?
This evening, I spoke with Leah's parents again. We do this every now and then. They remain unbowed, and full of faith that one day they will see Leah. Their spirits have not been broken. They are full of pain. They received their last call from Leah in October 2018. Leah's father, Nathan Sharibu said: "We remain hopeful that Leah will be free one day." Her mother, Rebecca Sharibu, said: "Times are in the hands of God and by His grace we will see Leah one day." To their prayers, I say AMEN! Personally, I pray for Leah and others such as Alice Ngaddah, Grace Tuka, Lillian Daniel Gyang, Pastor Lawrence Zongo and two other women – all Christians and several unnamed captives. Yesterday, Tuesday February 16, 2021, as I prayed for Leah, God gave me this word of encouragement for Leah: "Do not be afraid o little . . .[Leah] for I myself will help you, declares the LORD." Isaiah 41:13-14.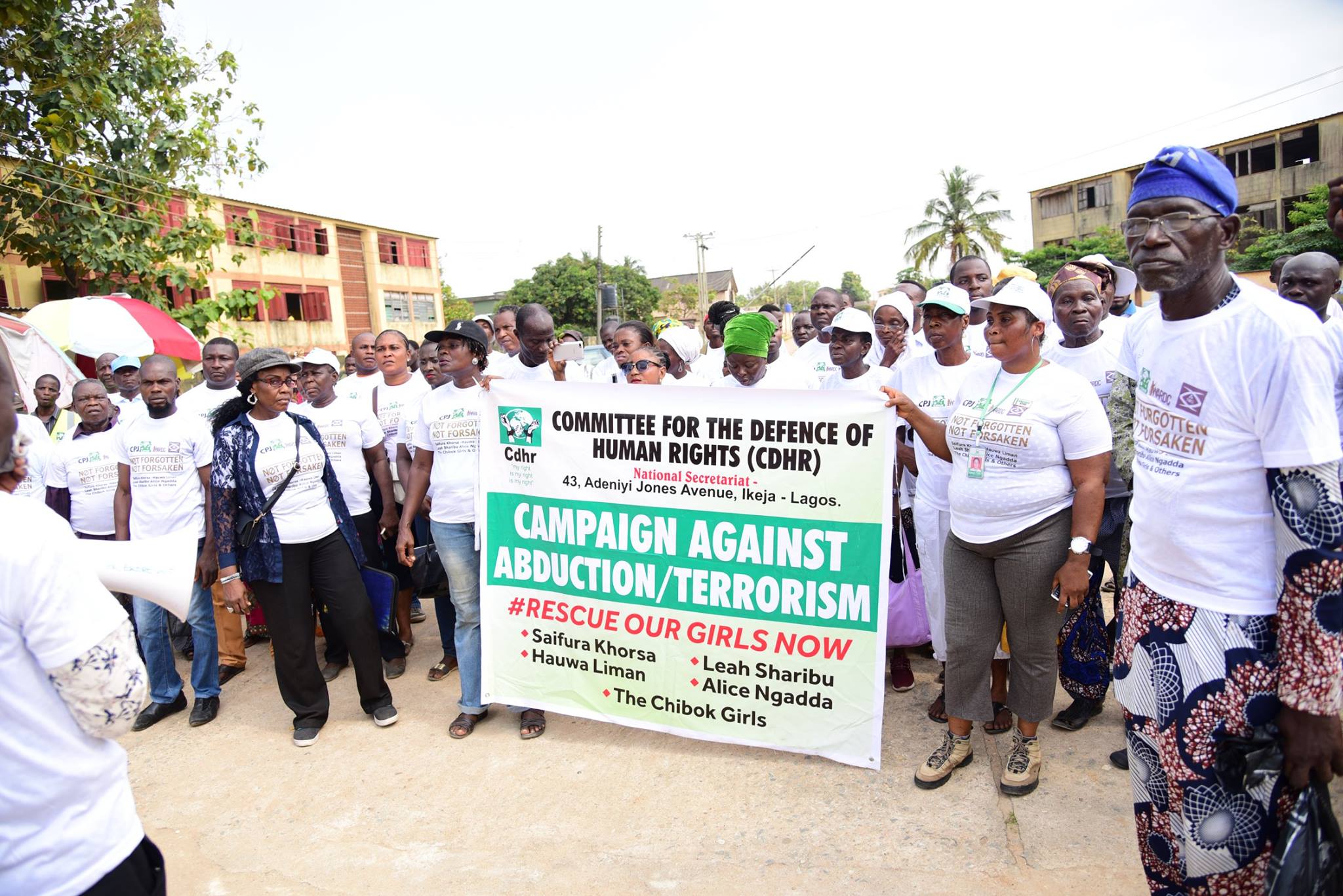 What is your message to ACN's friends and benefactors?
The above is a message of HOPE to all. I encourage all your readers to keep the faith alive concerning Leah as they pray. Support Leah's parents as you may be able to. Challenge your government to use their power and diplomatic channels to raise Leah's issue with our President and the relevant structures of power in Nigeria to act in order to free Leah and others in captivity. For how could a government be so powerless and helpless? Remember that in addition to Leah, some of the Chibok girls are still unaccounted for. Sadly, another 27 school kids were kidnapped yesterday from Kagara in Niger State, Nigeria. It would appear to me that there are too many ungoverned spaces in Nigeria and our territorial integrity as a nation is therefore compromised.
Nigerians should unite and citizens of the world should also unite! This is not only about Leah Sharibu, but our shared humanity. It's unbelievable, but today Leah Sharibu has spent 1,096 days in Boko Haram captivity. Let's unite across borders and act to Free Leah!!!
This article was first published by Aid to the Church in Need and is republished here with kind permission. To learn more about ACN's mission to help the suffering Church visit the U.S. branch of ACN at www.churchinneed.org, or the website for the rest of the world at www.acninternational.org.