Station Church Day 8: Seminarians would come here to ask for protection as they began their priestly life.
Aleteia invites you to a virtual Lenten pilgrimage through Rome's 42 station churches: one church per day, from February 17 to April 11.
Day 8
There are three Lenten stations at St. Mary Major. The first, at one time, was an important moment for young men who were preparing to receive within a few days the diaconal and priestly ordination. For this, they came to place themselves under the protection of our Heavenly Mother.
The basilica was completed by Pope Sixtus III one year after the Council of Ephesus (431) had proclaimed the legitimacy of the Marian title "Theotokos," that is, "Mother of God." This is the largest church in Rome dedicated to the Virgin Mary.
Even today people come here to the feet of our Mother to invoke her protection and her intercession for their salvation. In the Pauline Chapel, to the left of the high altar, the icon of the "Salus Populi Romani" ("Protectress of the Roman People") is venerated, a miraculous icon attributed to St. Luke. The icon, painted on wood, depicts the Virgin and Child and has been dated to the 12th or 13th century. Pope Francis is also very fond of this image, and he visits it to pray before and after every international trip.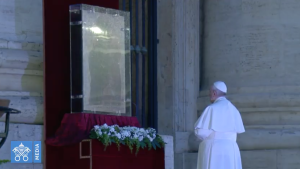 Read more:
The image of Mary that Pope Francis wanted present for his 'Urbi et Orbi' blessing
Opposite, on the right aisle of the basilica, the Sistine Chapel (a different one from the chapel at the Vatican, but with the same name) houses the burial place of Pope St. Pius V, a very strict reformer of customs and of the clergy.
To Our Lady, Mother and Protectress of all believers, we entrust our Lenten journey.
The sacrifice acceptable to God

is a broken spirit;

a broken and contrite heart,

O God, you will not despise.

Psalm 51
* In collaboration with the Office for Social Communications of the Vicariate of Rome.
Read about the tradition of the station churches here. And see previous churches in the pilgrimage here.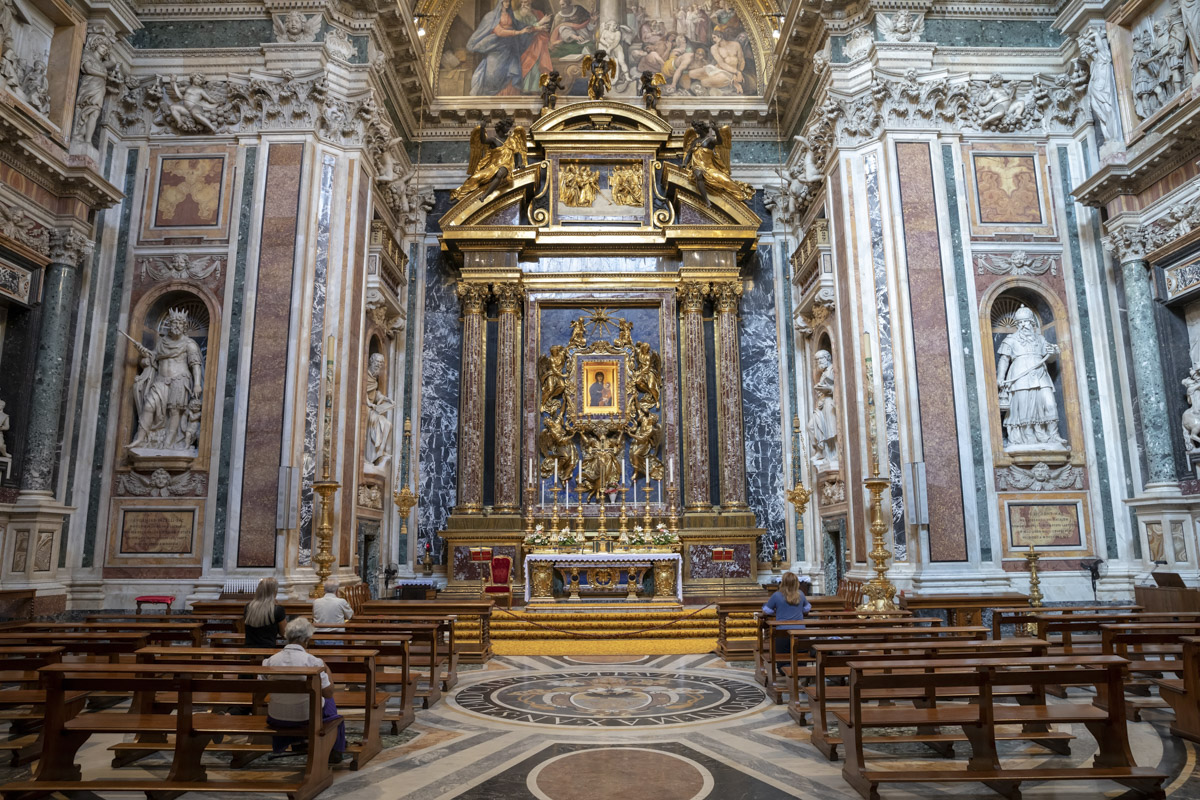 Launch the slideshow