In the midst of a deadly weather, a great show of generosity and humanity saved the day.
In what was a brutal week for Texans due to the severe weather conditions, there was a little ray of human sunshine. As is so often the case in drastic times, people rise to the occasion to see how they can serve others. In this case, it was a grocery store offering some help to its customers who were stocking up on goods between frightening snowstorms.
As the power went out in the H-E-B grocery store in Leander, Texas, the hundred or so shoppers were being ushered through the checkouts without paying for their goods and thanked for their visit, as one shopper, 60-year-old Tim Hennessy, shared on social media.
With some shopping carts piled high with essentials for families young and old, the grateful shoppers made their way to the parking lot with great relief. The kind gesture came at a time when people are really feeling the stress of the pandemic and its impact on daily lives, coupled with this unprecedented, deadly weather.
"The country's been through a lot in this last year and a half or so, right? Since last March, I guess, really. A lot of division, a lot of stuff going on, and on top of this, in Texas here, we've got this weather … They're not ready for this," Hennessy shared with Washington Post.
Yet the store's reaction to the power outage had consequences that went much further than giving financial relief to families. The store's goodwill became almost contagious: shoppers were helping each other as they battled the icy parking lot, filling their cars with the treasured groceries.
"People are really good, and you see it in the tougher times," explained Hennessy, who helped a stranded elderly women move her car, along with other shoppers.
Back home, Hennessy wanted to pay the store's kindness forward. He contacted H-E-B to see if he could donate the money he'd have paid for his goods to a charity of their choosing.
What is really beautiful about the store's generous act is that it not only inspired others to help out, it gave people hope. A global pandemic and freak snowstorms give us the opportunity to show kindness and compassion. Proving once more that humanity has a habit of showing its very best when it's needed most.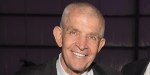 Read more:
Mattress Mack steps up again to help those suffering freezing weather in Texas