I never want to forget what a blessing this time is.
Need an idea for Lenten almsgiving?
Help us spread faith on the internet. Would you consider donating just $10, so we can continue creating free, uplifting content?
Make a Lenten donation here
"Should I give up complaining for Lent?" I asked my husband last month, and we both laughed. At 8 months pregnant, with various uncomfortable symptoms, I must admit I've been complaining more than I should! Pregnancy brings so many physical challenges that at times I lose sight of what a gift it is.
This Lent, I decided to set aside some time to reflect on what I love about being pregnant. Most of all, I wanted to thank God for the gift of this child.
Once I take a step back to look at the big picture, there is so much to appreciate about this special time carrying new life! These are 7 things I love about being pregnant. If you're expecting a baby too, I would love to hear what's on your list!
Launch the slideshow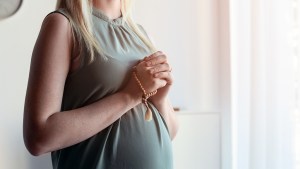 Read more:
5 Ways to sanctify Lent as a pregnant mom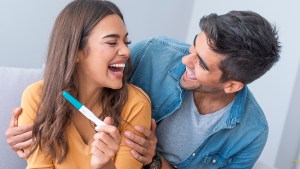 Read more:
12 Couples reveal why they got pregnant during the pandemic