Station Church Day 11: As close to the first pope as possible.
Aleteia invites you to a virtual Lenten pilgrimage through Rome's 42 station churches: one church per day, from February 17 to April 11.
Day 11
The first Saturday of Lent takes us to the heart of Christianity: St. Peter's Basilica.
We are on the slopes of the Vatican Hill. The basilica was built around 325 by Emperor Constantine on the site of the martyrdom and burial of the "prince of the apostles." The discovery of his tomb is almost like a detective story.
It starts with Pius XI's last will and testament, specifying his desire to be buried as close as possible to the tomb of Peter. The decisions of his successor—Pius XII ordered two excavations—and a bit of luck made possible the discovery of Peter's tomb, exactly under the altar of the Basilica, and the identification of his bones. A further review, completed in 2013, confirmed the authenticity of the relics.
In the central nave of the Basilica is the famous bronze statue of St. Peter (13th century), "in his cathedra," in the act of blessing with his right hand, while in his left he holds "the keys of the Kingdom." His right foot has been completely worn down by the hands of the faithful who devoutly touch the statue.
In the center of the presbytery is the cathedra itself. It's said that the bronze throne made by Bernini contains the very wooden chair used by St. Peter. In reality, the supposed relic was made in the 9th century.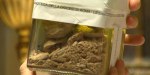 Read more:
Relics of St. Peter are thought to be found in Roman church


At the feet of the apostle Peter, we are once again confirmed in the faith.
Happy are those whose way is blameless,

who walk in the law of the Lord.

Happy are those who keep his decrees,

who seek him with their whole heart.

Psalm 118
* In collaboration with the Office for Social Communications of the Vicariate of Rome.
Read about the tradition of the station churches here. And see previous churches in the pilgrimage here.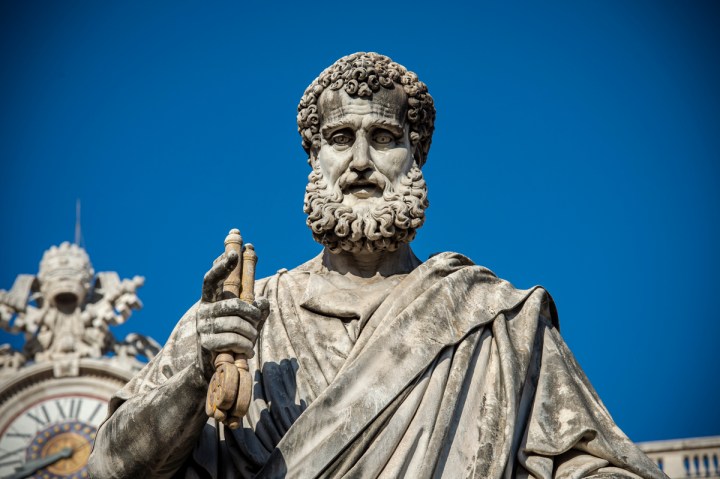 Launch the slideshow