Celebrating these holy men and women will enhance our Lent and keep you spiritually focused right up to Holy Week.
Our Catholic calendar is vibrant with feast days. Some of these days have famous traditions; others are not as well-known. Each month of our calendar provides ideal opportunities to honor the saints, and March is no exception.
In this month that ushers in Spring in many parts of the world, let's resolve to grow in our love for the saints in unique and beautiful ways. The celebration of these saints will enhance our Lent and keep us focused on heavenly things right up to Holy Week, which begins in the last week of March this year.
So here are 4 saints to celebrate this month … let's mark our calendars now!
March 9 — Cultivate holy friendship with St. Frances of Rome
St. Frances of Rome has a great story, from which we can learn much! Frances always wanted to be a nun and live in poverty and charity; yet instead, after great discernment, she was obedient to her parents and accepted an offer of marriage to a kind, wealthy man.
The marriage was a happy one, but St. Frances didn't like the required parties and social events — she longed for a more pious life. Her mother-in-law found her lacking compared to her her sister-in-law, Vannozza, a cheerful socialite. Frances assumed Vannozza was superficial and worldly, only to one day discover that Vannozza was in fact also pious, and was just working very hard to be joyful as she dutifully fulfilled her expected role in the family and in society. Soon, Frances and Vannozza were best friends, and along with fulfilling their obligations to their family, they began to pray together and do charitable works together.
It's a great example of how our first judgments of people can be wrong; that great friendships can come in unexpected places; and spiritual strength can be found in the strong love between good friends.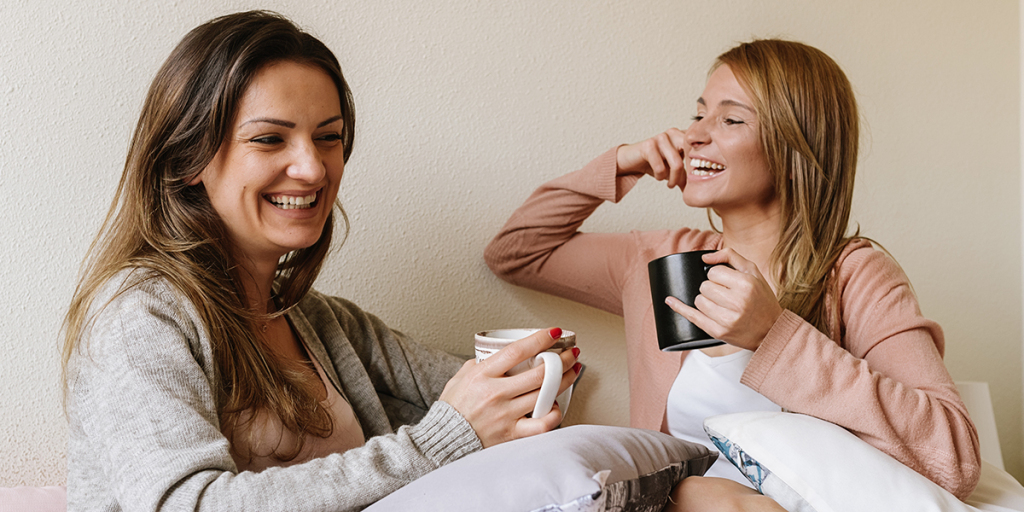 In honor of St. Frances of Rome, cultivate a holy friendship. Find someone in your family, someone within your circle of friends, or reach out to someone in your parish, and form your own prayer cenacle … perhaps praying the Rosary together on Zoom, having a scheduled weekly phone call to discuss matters of faith and share prayer requests, or reading and discussing Scripture. You could begin by discussing the daily Mass readings and go from there!
March 17 — Evangelize creatively with St. Patrick
Just thinking of St. Patrick's Day can bring a smile to our faces and a warm flood of memories to our thoughts. He is the perfect saint for us to turn to when we want to evangelize creatively and joyfully.
During his ministry in Ireland, this former captive-turned-bishop famously taught the mystery of the Most Holy Trinity by using a shamrock to illustrate how the Trinity is Three Persons in One God. It is said St. Patrick developed the Celtic cross by placing the shape of a sun behind a cross (also resembling a Host) to make Christianity more relatable to Irish tribes who had placed strong emphasis on the sun's importance.
How can we creatively evangelize after St. Patrick's example?
Since his feast day brings the potential for so much fun, we can use it as a means of bringing family members, friends, and children to a vibrant appreciation of the treasures and traditions of Catholicism. Cupcakes with green frosting; shamrock decorations; and playing traditional Irish music, if joined to reciting the Breastplate of St. Patrick (Lorica) Prayer for example, become a powerful way to evangelize. These celebratory traditions ensure that those with whom we celebrate see how much joy comes from living our saints' feast days to the fullest.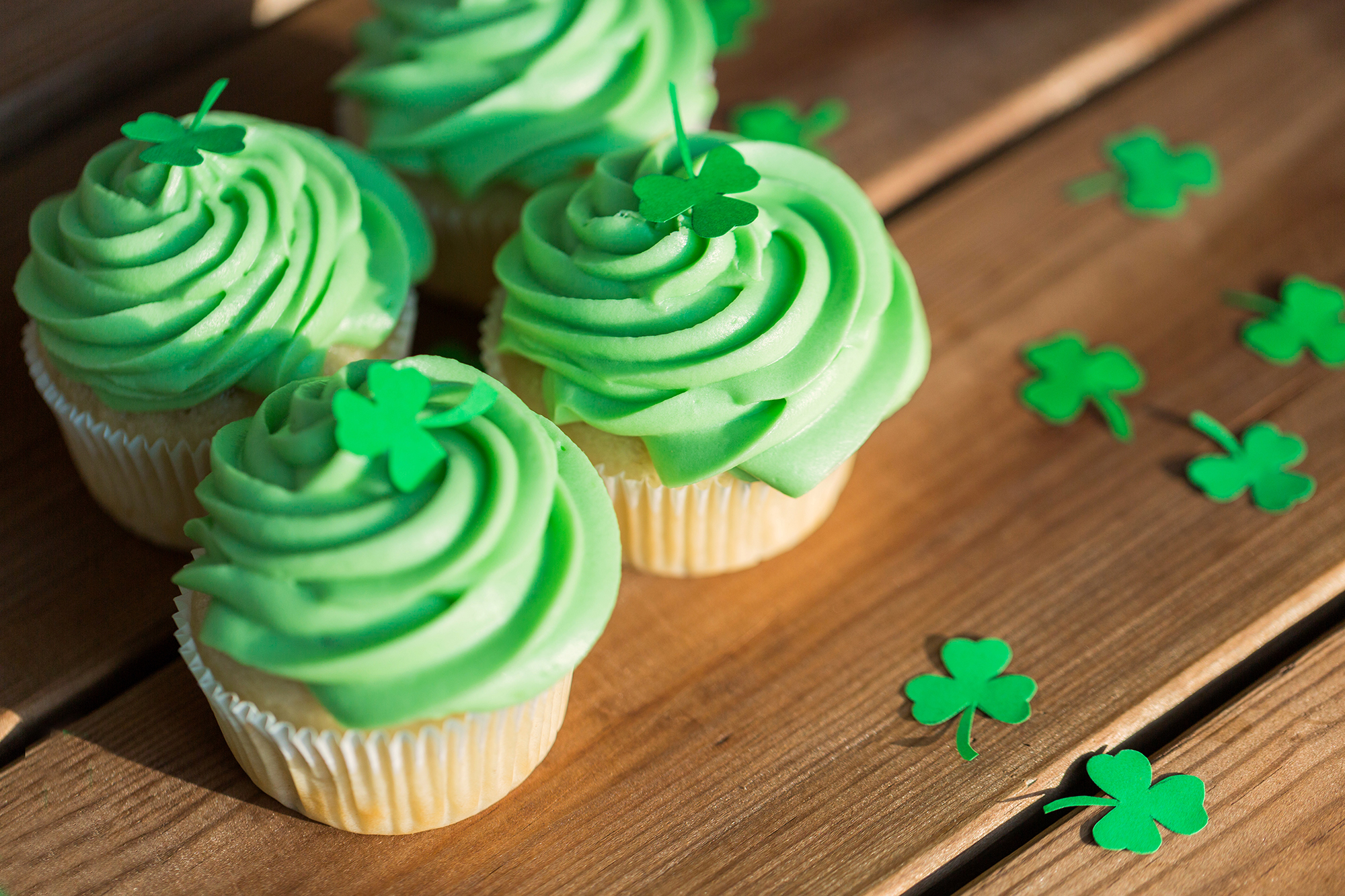 St. Patrick's Day is a gold standard for how we can celebrate our saints: parades, cuisine, clothing, music. But we can apply this same verve to even the most obscure saint if we do a bit of research, and discover the saints' traditions and patronages. I grew up with my grandmother making Irish soda breads for the holiday. It was never just one loaf … she'd make many and distribute them to friends, family (especially those going through a tough time as a pick-me-up) and the rectory of our parish church. Why not bake an extra soda bread this year and drop one off on someone's porch? When you wrap it up, you could include a little note with a copy of the Lorica Prayer. 
March 19 — Dream with St. Joseph
2021 is the Year of St. Joseph. He is the Pillar of Families and the Terror of Demons. He can help protect us and our families from evil. He can understand our worries and intercede for us with the same combination of strength and gentleness that guided the Holy Family. It's amazing to think that good St. Joseph raised Jesus! God trusted him to raise His only Begotten Son; why shouldn't we trust him with our problems? Like the Old Testament Joseph who foreshadowed St. Joseph, helping to rule Egypt and through his dreams, saving many during a time of famine, St. Joseph, who led his family to safety in Egypt, is also a powerful and holy dreamer. When you are worried before sleep, pray to St. Joseph with a beautiful prayer such as this, and ask him to work out your problems while you sleep,
While we're honoring St. Joseph this month, why not dream up a way to celebrate him in your home? Prepare a St. Joseph-themed meal for his feast day, such as one of my family's regular favorites (we enjoy it many Wednesday evenings, as Wednesday is the day of the week devoted to St. Joseph): St. Joseph's pasta with a "workshop sawdust" topping of sauteed breadcrumbs.There are many variants of the pasta recipe; here's a great one.
You could also try your hand at making your very own "St. Joseph's table" of treats and goodies as the Sicilians do, and also drop off a bag of canned goods at your parish or local food pantry to give to the poor in St. Joseph's honor.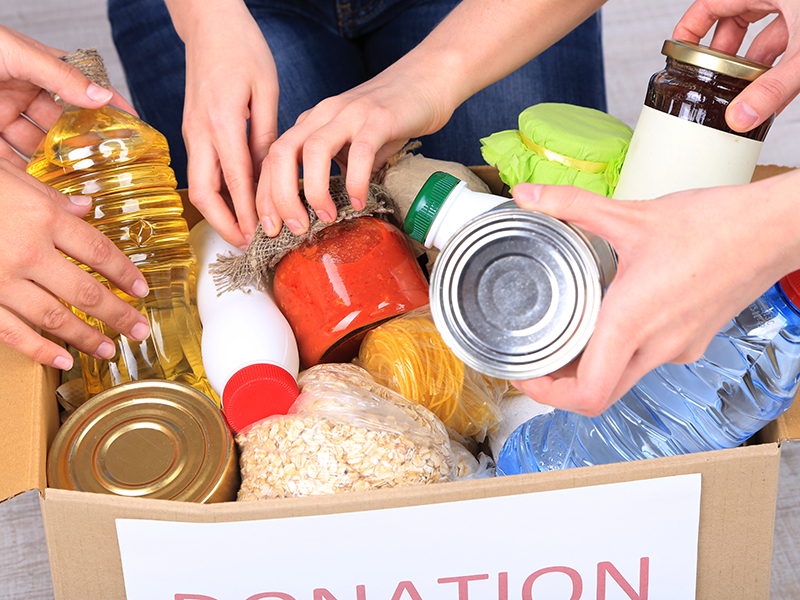 Place a painting, holy card, or statue of St. Joseph in a prominent place, such as the center of your dining table, and pray a daily act of consecration to him with a prayer such as this.
March 31 — Wear your faith with Blessed Jane of Toulouse
BlessedJane of Toulousewas the First Member/Founder of the Carmelite Third Order. St. Simon Stock, the famous Carmelite who first received the Brown Scapular from Our Blessed Mother, was a spiritual guide to Blessed Jane and helped her become the first Third Order Carmelite. She became a force of goodness and charity in her town, helping the sick and the poor.
Following her example, why not start something new for your spiritual life? Bring "new order" to your soul with incorporating a new daily prayer, devotion or act of charity. Have you ever thought about joining a Third Order? Perhaps you're being called to become a Lay Carmelite, for example. Pray to Blessed Jane of Toulouse to ask for help with your process of discernment.
If you don't already, it may be a great time to start wearing a brown scapular. Why? It is one of Our Lady's greatest gifts, a treasure of the Carmelites in which anyone is allowed to partake: clothing themselves in the garment that, if worn with faith, helps save our eternal souls. Did you know that you should be enrolled officially by a priest in a brief ceremony? Read all about Our Blessed Mother's "Scapular Promise" and how to enroll officially here.
May the saints of February bless, protect, and guide you and your family!
Read more:
3 Saints who show us how Lent should look