Science and engineering advances can be used to help the most vulnerable.
Leaders of the city of Ulm, in southern Germany, were concerned about the city's many homeless people during its freezing winters. Fortunately, they've found a brilliant solution to help homeless people in very cold weather.
From December to February, the average high temperature in Ulm is below 40ºF and the lows are below freezing. With this winter weather, both the city council and Caritas (an international Catholic federation of charitable organizations) considered how best to help the homeless.
The "nests" of Ulm
Their solution? Futuristic shelters. The shelters look like space capsules, and there's room for a person to lie down inside to sleep.
The portable shelter has been named the "Ulmer nest." A municipal truck installed the first devices on January 8 of this year. It was a project that Ulm had planned for last year, but the pandemic delayed it.
The "nests" are being placed in parks and public squares. Anyone who needs them can use them, so that no one is left out in the open at night. They provide insulation, privacy and protection from adverse weather conditions.
The charity Caritas Ulm-Alb-Donau (part of the diocesan association Caritas Rottemburg-Stuttgart) uses a motion sensor to detect when someone is using a cabin. A volunteer then goes to check when it is free again and leaves it ready (with anti-COVID measures) for the next person who might need it.
The capsules, made of wood and steel, can accommodate a maximum of two people. They are equipped with solar panels and are connected to a radio network that allows communication without a cell phone.
No one should be left out
This system is not impersonal. It is a complementary system of help for homeless people who do not want to (or cannot) spend the night in a shared shelter, as explained by Caritas and the municipality of Ulm.
In fact, in the winter of 2019/2020, before they were installed, they were tested and the feedback was positive both among homeless people and residents of the city.
Caritas, in this sense, has applied the policy of absolutely not discarding anyone, a principle of which Pope Francis often speaks. In the city where Albert Einstein was born, they've found a way to apply advances in architecture and engineering at the service of the most vulnerable.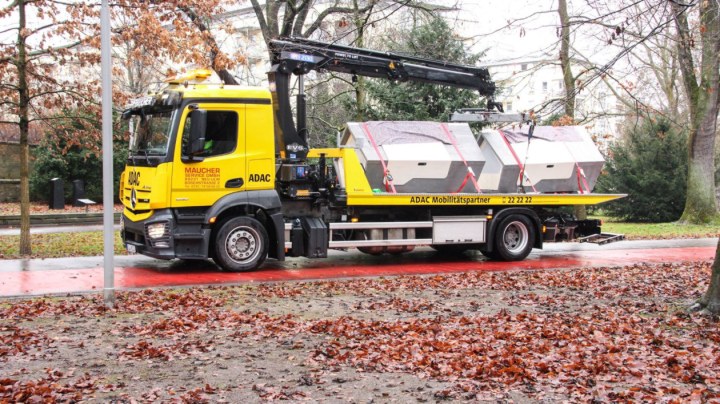 Launch the slideshow
Read more:
Catholic doctor chooses to live with homeless people to protect them from coronavirus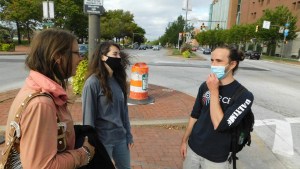 Read more:
"Urban missionaries" befriend Baltimore's homeless