At times God will leave us a little glimpse of who he is and miraculously respond to our prayers.
The Church believes that at times God will miraculously intervene in our world, strengthening our faith in his divine power.
Here are 7 breathtaking miracles that have restored the faith of many people who were beginning to doubt God's presence in the world.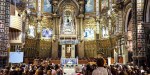 Read more:
This grieving girl witnessed her father travel from purgatory to heaven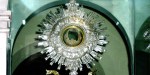 Read more:
4 Incredible Eucharistic miracles that defy scientific explanation