Station Church Day 19: Since ancient times, this spot has been a cemetery, and is thus outside the walls of the city.
Aleteia invites you to a virtual Lenten pilgrimage through Rome's 42 station churches: one church per day, from February 17 to April 11.
Day 19
The Basilica of St. Lawrence Outside the Walls stands on the tomb of the archdeacon Lawrence, who suffered martyrdom in 258; tradition says he was burned alive on a gridiron. On Day 9 we visited the place of his martyrdom; now on Day 19, we come to his tomb.
Lawrence is one of the most beloved and venerated saints in the Church of Rome. He was in charge of the community's treasury, and it is said that when the emperor asked him to hand over all the Church's goods, he presented him with the poor to whom the goods had been distributed, saying: "Here are the treasures of the Church."
Emperor Constantine had the original church built on the burial site of St. Lawrence, but today there are only a few traces of it. In the 6th century it was rebuilt by Pope Pelagius II. In the 13th century, Pope Honorius III gave it its present appearance, using the Pelagian church as the presbytery. In the crypt under the high altar is the tomb of St. Lawrence.
The Basilica of St. Lawrence was outside the city walls, at the foot of the Verano hill, because since ancient times it had been a cemetery. This is why the Basilica is also known as "St. Lawrence at Verano."
It's one of the "seven churches" that are visited during the pilgrimage instituted by St. Philip Neri.
Tradition has it that on August 10, called "the night of St. Lawrence" in Italy, the shooting stars of the Perseid meteor shower are a reminder of the sparks that flew up to the sky from the fiery gridiron on which the martyr was killed.
For God's foolishness

is wiser than human wisdom,

and God's weakness

is stronger than human strength.

1Cor 1:25
* In collaboration with the Social Communications Office of the Vicariate of Rome.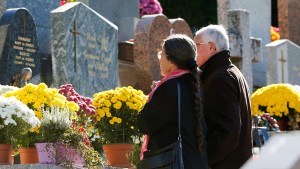 Read more:
At the cemetery (or wherever), pray this helpful Litany for the Souls in Purgatory
Read about the tradition of the station churches here. And see previous churches in the pilgrimage here.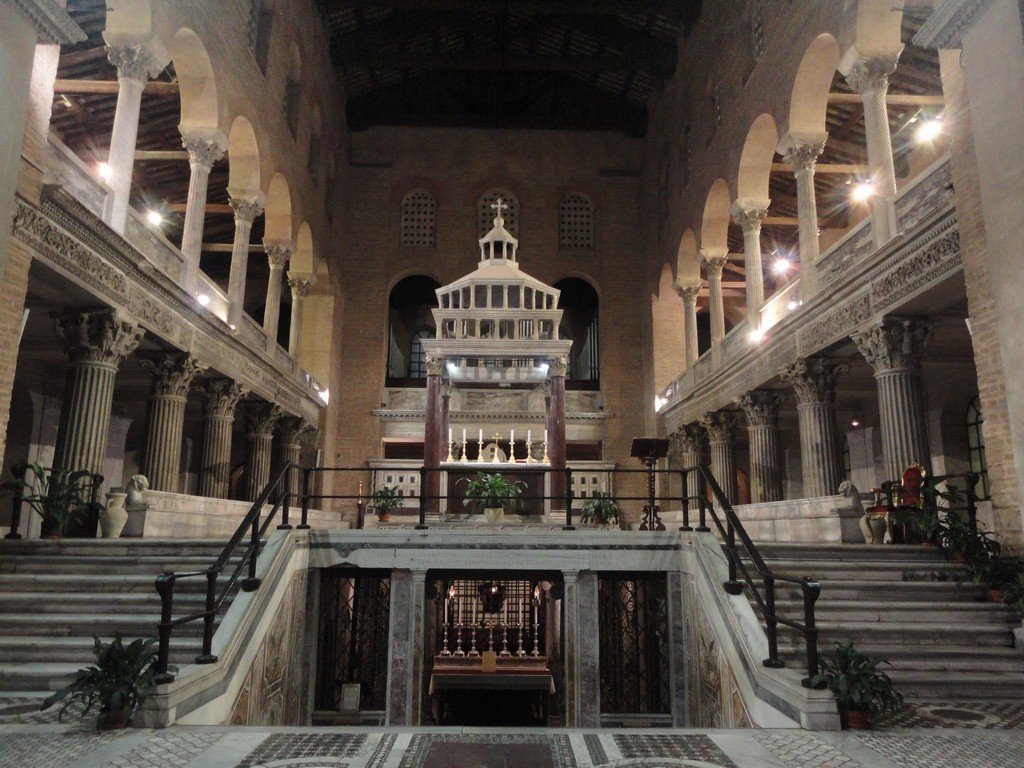 Launch the slideshow