Station Church Day 21: What was it like to provide the home base of the first Bishop of Rome?
Aleteia invites you to a virtual Lenten pilgrimage through Rome's 42 station churches: one church per day, from February 17 to April 11.
Day 21
The Basilica of Santa Pudenziana is probably an ancient "domus ecclesia" built in the second century over the house of Roman senator Pudente. According to tradition, Pudente was converted by the Apostle Peter, who stayed for seven years at his house. St. Paul was probably also hosted here, and he mentions Pudente at the end of his second letter to Timothy.
The remains of what was probably Pudente's home are located nine yards below the basilica. The name "Domus Pudentiana" was later connected to a woman, Pudenziana, whom tradition says was the daughter of Pudente and sister of Prassede, who died a martyr.
The first basilica dates back to the 4th century and has undergone several renovations. The church we see today is the result of the restoration commissioned at the end of the 16th century by Cardinal Caetani. In the church there's also a well: According to tradition it contained the blood of the martyrs whom Pudenziana and Prassede had buried here.
The real work of art is the apsidal mosaic of the 5th century. In the center is Christ on the throne surrounded by the Apostles, dressed as Roman senators. In the background is a city; perhaps the "heavenly Jerusalem." The work was created during the era of the fall of the Roman Empire. With this image, Pope Innocent I wanted to support the faith of the Christians of Rome, celebrating the lordship of Christ and showing the Church as the new "city of God" instead of the "city of men."
And now with all our heart we follow you;

we fear you and seek your presence.

(Daniel 3:41)
Read more:Why do we celebrate Sts. Peter and Paul together when they barely knew each other?
* In collaboration with the Office for Social Communications of the Vicariate of Rome.
Read about the tradition of the station churches here. And see previous churches in the pilgrimage here.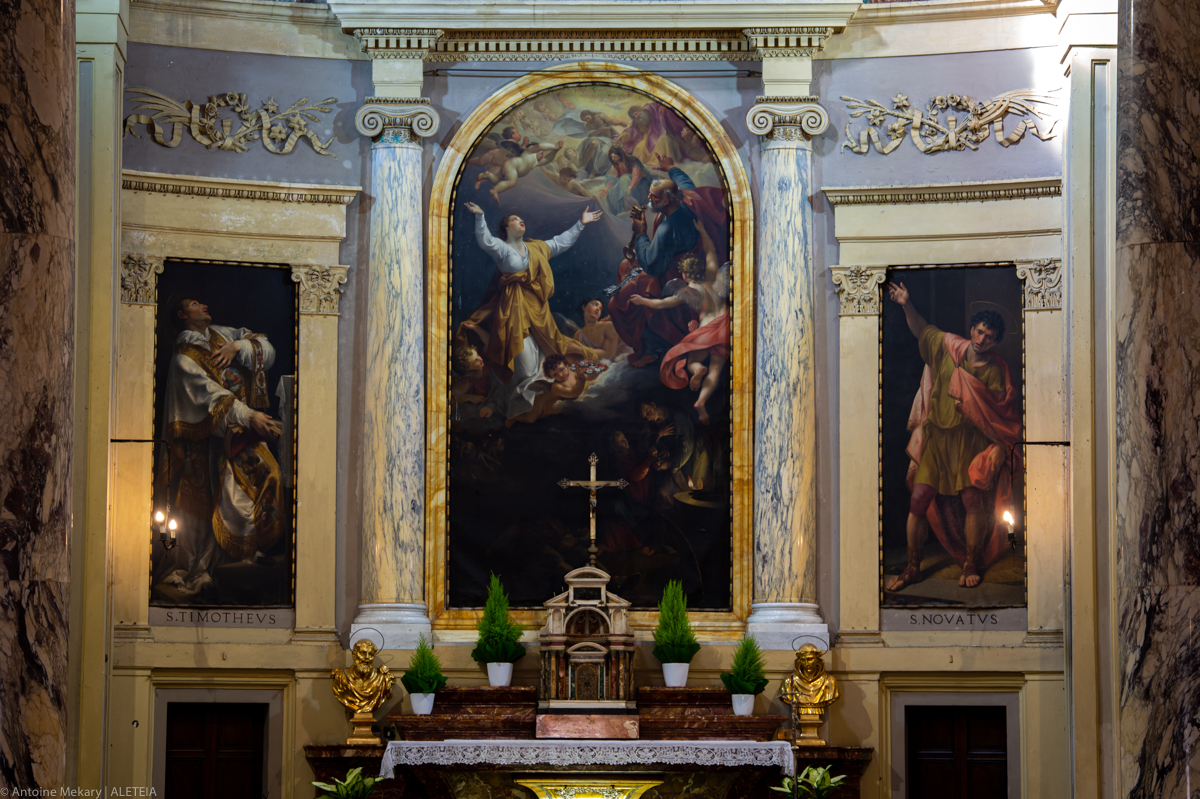 Launch the slideshow