This couple had a sacramental wedding before the wife died, and it brought them peace and reconciliation.
"I find myself at peace, although Mara left too soon. She left in peace because she'd reconciled herself with God." These are the words of Paco Roig, a Valencian who in September 2020 married Mara Vigagany in the Church after many years together.
At the time of the wedding, Mara was already very ill.She died of cancer on January 16. At that moment, Paco thought it was worth sharing the radical transformation that had happened in their lives in the last year.
Paco and Mara had been living together for 40 years. They were both baptized Catholics, but they never went to church. They believed that they didn't need the Sacrament of Matrimony to show their lifelong love for each other. But all that changed recently, and they were glad it did.
A process of conversion
Paco and Mara's youngest son, Victor, had become interested in the faith since he was very young. His interest inspired the couple to begin a process of religious conversion that finally led them to marry in the Church.
Paco explained to the newspaper Paraula, of the diocese of Valencia, that they were married in the Basilica of the Sacred Heart of Jesus in Valencia. The rector, Fr. Luis Miguel Castillo, sent a copy of the paper to Pope Francis.
Congratulations from the pope
What the rector could not have imagined was that the pope would reply with congratulations for Paco and Mara. He encouraged them to lean on prayer and, in his own handwriting, the pope added these words: "I pray for you, and please, do not fail to pray for me."
Mara was already near death. She asked for the sacraments. On her wedding day, she received communion for the first time.
Now that Mara has passed away, Paco feels that it's time to make public his testimony of conversion, after having lived so many years in religious indifference. He wants to thank "God, Pope Francis, the doctors who cared for Mara during her illness and the Christian community that stayed at our side."
Regarding the healthcare personnel who cared for Mara, he says, "We met enormously professional people who treated us not as numbers, but as people."
"The Lord has been good to us"
Only a short time has passed since Mara passed away and he's still in mourning, but Paco interprets what happened to them in this way:
The Lord has been good to us and we've also found a lot of help in the doctors and in the priests and in our brother and sisters in the faith; it's been a very hard process and now I find myself feeling lost, but they've made all this much more bearable.
The Neocatechumenal community of the parish of San Martin Obispo and San Antonio Abad of Valencia, with which the couple had been very close in recent times, has also played a role in this conversion process. Their parish priest, Fr. Mariano Trenco, officiated at Mara's funeral.
Life goes on for Paco, who now bears the situation with serenity and hope. His daughter had time before Mara died to tell her that she was pregnant, so "Mara will be a grandmother from heaven," he says.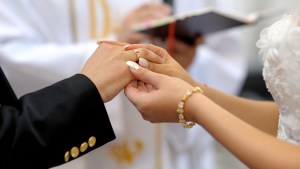 Read more:
The 2 ways a sacramental wedding changes your marriage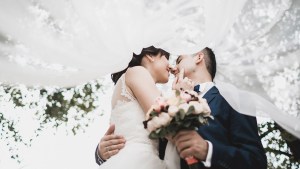 Read more:
Civil Marriage Initiative aims to reach fastest growing Catholic population