Every week in Lent Loyola Press is offering an online lecture on art inspired by the Sunday Scriptures.
The coronavirus pandemic has sadly put the kibosh on so many activities, including — for the second year in a row — the usual Lenten retreats offered by Catholic parishes and retreat centers.
Fortunately, as Theresa Barber, noted last month in an article for Aleteia, there are a number of online retreats available to help you accompany Jesus in his 40 days in the desert in preparation for Easter.
Art inspired by the Gospel readings
In addition to these resources, Loyola Press is offering a weekly online "visual prayer experience," Arts & Faith: Lent. The program focuses on a different work of sacred art inspired by the Sunday Scriptures. Loyola University New Orleans theology professor Daniella Zsupan-Jerome provides commentary on the work of art, which is also linked to a related Ignatian reflection.
For the fourth Sunday of Lent, March 14, the series focuses on a painting by the artist James Tissot, "Interview between Jesus and Nicodemus," (1886–1894).The video, which is availble on YouTube, discusses the Gospel passage, the painting, and the artist's intention.
To watch the entire series visit Loyola Press' website here.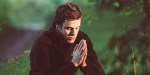 Read more:
7 Lenten retreats you can do online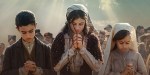 Read more:
Start your Lent with a faithful film: 'Fatima' is on Netflix