A predictable structure is good for everyone, and has special benefits for little ones.
The way we organize time and the way we relate to space are very important in our daily lives. Children need to have routines and habits in order to feel secure in their environment.
As a parent, take these words to heart:
Daily routine is to children what walls are to a house: It gives their life boundaries and dimension. An established routine gives a feeling of security, and it gives a sense of order. (R. Driekurs, 2003)
Routines help people to establish schedules and ensure a good balance between activities. They help children to develop physically and emotionally.
It is good to implement habits and routines from an early age, as they help build character, provide security by reducing the level of uncertainty, increase autonomy and confidence, and improve organizational skills. They're also very useful for coexistence and cooperation at home, which is of great importance, as it helps avoid unnecessary anger and tension.
Routines help children in the difficult task of learning to better manage changing tasks and to adapt to different situations. They also help them to internalize the existence of rules that they must respect. All of this will, little by little, shape their interior life.
Prayer, healthy eating, regular sleep and hygiene are the first habits that children have to learn. During the first years of life, parents have a primary role in fostering the routines and habits that will accompany our children throughout their lives.
How to establish routines?
Here are 8 tips to establish a good daily routine for your kids:
1
Use a daily organizer or a blackboard that your children can see.
Choose a visible place in the house where you can put it so that everyone can work on it together.
2
Explain each activity before starting it.
The activities can be accompanied by drawings, stickers or colors to make them more easily identifiable to the child's eyes.
3
Plan all seven days of the week.
The weekend can be a good time to evaluate the achievements of the week you're finishing, establish new commitments and redo or reinforce the weak points.
4
Establish schedules for each activity and designate time for them.
On many occasions, it's a good idea to set a fixed amount of time; we can keep track with a conventional clock or with special hourglasses for children. The advantage of using hourglasses with different lengths and different colors is that children can associate colors with different situations.
5
Establish short, clear and concise rules.
Your children should be able to understand the rules well so they understand what they have to do.
6
Listen to your children and converse with them so you can understand them and empathize with them.
Each child is unique, so we must listen to our children and pay attention to them. If our children empathize with us and understand the importance of complying with the routines, they'll begin to do them on their own without us having to repeat them over and over again.
7
Explain the established rules.
Not all children have the same rhythm: The routines we propose must be adapted to their age and personality.
8
Be consistent.
For habits to work, we must be constant and stable: We too need organization. Routines help the family in the long run. They provide peace of mind and security. Once a routine has been established, it's necessary to follow up on it and, in case it's not fulfilled, remind our children what their commitments were. In this way, our children will grow in the virtues of perseverance and responsibility.
Through routines and habits, we'll help our children become confident, accepting of limits and having a perfect and organized knowledge of their environment. This can help to prevent future behavioral problems.
Acquiring habits and routines in childhood encourages the formation of valuable virtues that will accompany our children throughout our lives. It's well worth your effort as a parent!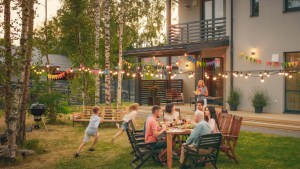 Read more:
How to instill family spirit in your children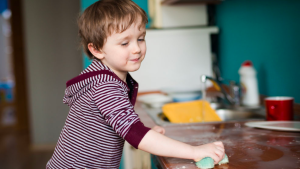 Read more:
How can we teach our children willpower?