The saint of the "Little Way" shows us how to face sickness and death.
The life of St. Therese of Lisieux contains a testimony of how to face a pandemic, which she briefly recorded in her book, TheStory of A Soul. In her case, she suffered through the flu pandemic of 1890, which was also called "Russian flu."
One million deaths
That flu pandemic was first detected in St. Petersburg, Russia, in 1890 and spread rapidly through Europe. Within four months it was present all over the world.
It's estimated that it affected 25 million people and caused one million deaths. The contagion ended nine years later, in 1899.
Influenza sweeps through Lisieux
The pandemic had its waves, and one of them took place in 1892. In that year the influenza virus spread throughout France and entered the monastery of the Discalced Carmelites of Lisieux, where a young Therese of Lisieux, then 19 years old, was living. She had entered the monastery 4 years earlier, on April 9, 1888.
All the Carmelite nuns fell ill, except Therese and two other young nuns. They took on all the work of the monastery and took care of those who were in bed, attending to each of them in their own cell.
Influenza soon caused the death of 4 nuns, and St. Therese had to prepare their funerals.
Her testimony of fortitude and faith
The saint herself left a record of all of this, and you can read it in The Story of a Soul. It's as if she had prepared a lesson for those of us who more than a century later find ourselves in similar circumstances. Here are some paragraphs of her testimony:
… Towards the close of the year 1891, an epidemic of influenza raged in the Community; I only had it slightly and was able to be about with two other Sisters. It is impossible to imagine the heartrending state of our Carmel throughout those days of sorrow. The worst sufferers were nursed by those who could hardly drag themselves about; death was all around us, and, when a Sister had breathed her last, we had to leave her instantly. My nineteenth birthday was saddened by the death of Mother Sub-Prioress; I assisted with the infirmarian during her agony, and two more deaths quickly followed. I now had to do the Sacristy work single-handed, and I wonder sometimes how I was equal to it all.… Amid all this desolation I felt the Hand of God and knew that His Heart was watching over us. Our dear Sisters left this life for a happier one without any struggle; an expression of heavenly joy shone on their faces, and they seemed only to be enjoying a pleasant sleep. During all these long and trying weeks I had the unspeakable consolation of receiving Holy Communion every day. How sweet it was! For a long time Jesus treated me as a spoiled child …
In that dire situation, the community of nuns discovered what St. Thérèse of Lisieux was really made of. Until then she had been believed to be in poor health and weak in spirit, but now her faith and strength were revealed. Five years later, Therese herself would go to heaven.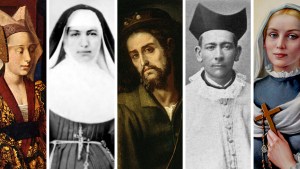 Read more:
These saints know firsthand about surviving pandemics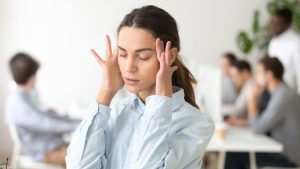 Read more:
St. Thérèse of Lisieux's trick for patiently dealing with annoying people