Station Church Day 24: Over the altar you can admire the famous "Crucifixion" by Guido Reni.
Aleteia invites you to a virtual Lenten pilgrimage through Rome's 42 station churches: one church per day, from February 17 to April 11.
Day 24
For the third time, the Lenten pilgrimage stops at a place dedicated to the much beloved St. Lawrence. We're in the center of Rome. The Basilica of San Lorenzo in Lucina probably stands on the house—used as a "domus ecclesiae," or house church—of the matron Lucina.
The excavations carried out under the church have brought to light a large insula, or outbuilding, and in particular a circular baptismal font and a smaller rectangular font, identified as the baptistery of the 5th-century basilica. Another hypothesis is that the ancient building was a temple dedicated to the goddess Juno Lucina, adapted for Christian worship and then transformed into a basilica.
Almost all of the basilica collapsed in the 11th century and was rebuilt by Pasquale II. The portico and bell tower are from a slightly later date. In the mid-17th century it was transformed in a Baroque style and reduced to one nave (the lateral aisles became chapels), and the floor was raised to bring it back to street level. Over the altar you can admire the famous "Crucifixion" by Guido Reni.
The first chapel on the right is dedicated to the deacon and martyr St. Lawrence, and preserves what is traditionally considered the gridiron on which he was burned alive in 258. In the sacristy are kept the chains that held him prisoner, in the place where today stands the church of San Lorenzo in Fonte.
You shall love the Lord your God

with all your heart,

and with all your soul,

and with all your mind,

and with all your strength. (…)

You shall love your neighbor as yourself.

(Mk 12:30-31)
* In collaboration with the Social Communications Office of the Vicariate of Rome.
Read about the tradition of the station churches here. And see previous churches in the pilgrimage here.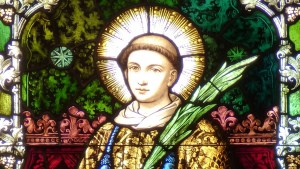 Read more:
How St. Lawrence became the patron saint of comedians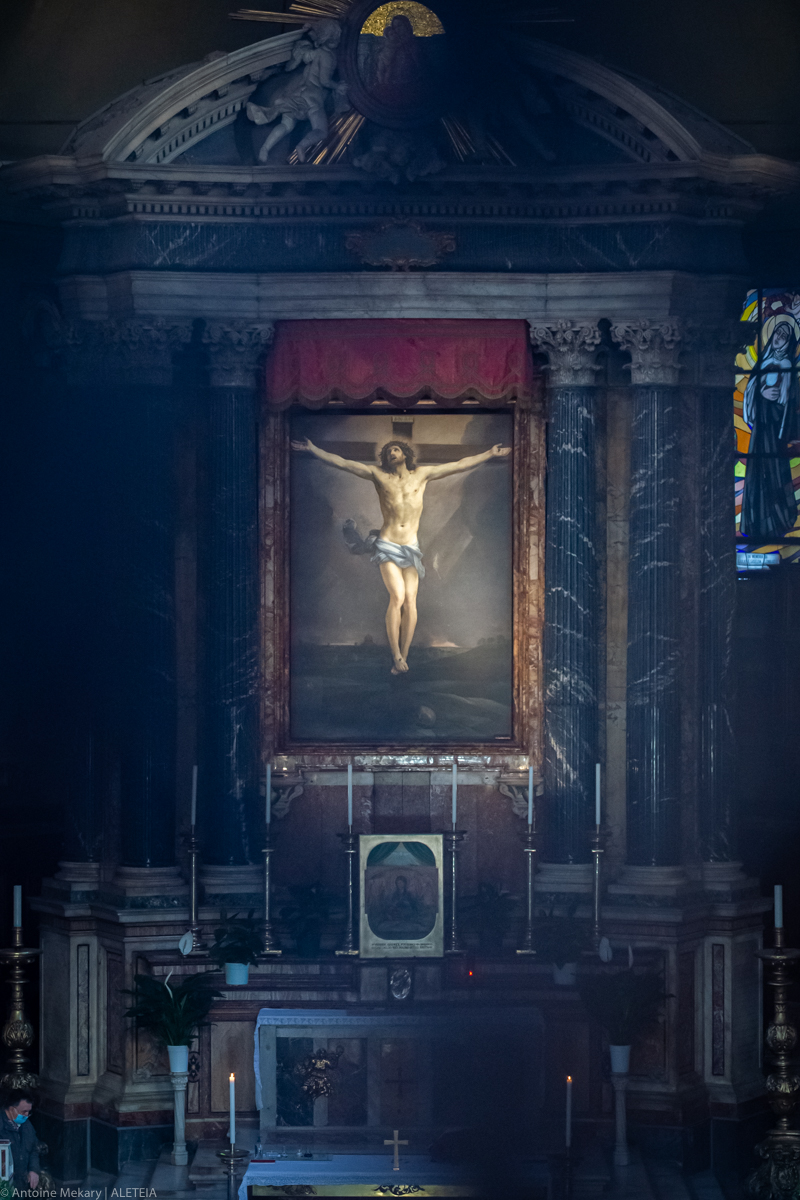 Launch the slideshow