The Pope will formally announce the shrine's new designation on the feast of St. Joseph.
The famed Irish pilgrimage site of Knock Shrine will soon bear an international distinction. Pope Francis plans to formally announce Knock Shrine's new designation as an international Marian and Eucharistic shrine. The elevation is set to take place on the feast of St. Joseph, on March 19.
It is fitting that the formal announcement will come of the feast day of St. Joseph, during the year of St. Joseph. In the 19th century, St. Joseph appeared in Knock, alongside Our Lady and St. John the Evangelist. The apparitions were witnessed on a rainy day in 1879, when the three were seen at the south gable of Knock Parish Church.
According to a press release from Knock Shrine these apparitions were unique:
Unique to the Apparition at Knock is the representation of the Eucharist as the risen Lord which appeared as the Lamb on the altar, standing before his Cross and surrounded by a host of angels. This aspect of the Apparition was detailed by the fifteen witnesses who, on the 21st August 1879, stood in pouring rain for two hours reciting the rosary before the Apparition scene.
Since then, Knock has become one of Ireland's most popular religious sites, welcoming around 1.5 million visitors annually. In 1979, Pope St. John Paul II visited the shrine as a pilgrim. He was followed by Mother Teresa, in 1993, who spoke at the shrine about the sanctity of human life of the unborn. In 2018, Pope Francis visited Knock while in Ireland for the World Meeting of Families.
A Three Day Celebration
Pope Francis will send a video message to be played during Mass on March 19. This will kick off a three-day celebration that will feature talks from Cardinal Christoph Schönborn, Archbishop of Vienna and Archbishop Michael Neary, of Tuam. Of the new designation, Fr Richard Gibbons, Rector of Knock Shrine, said:
We are truly grateful for this recognition from Pope Francis, through the Pontifical Council for the Promotion of the New Evangelisation, which recognises Knock on an international level in terms of its special status as Marian and Eucharistic Shrine… This is an historic milestone for Ireland's National Marian and Eucharistic Shrine.
Since the beginning of the world pandemic, Knock Shrine has been ceaseless in its efforts to support the faithful. In November, 2020, they held a special Mass of remembrance for all Irish citizens who died of COVID-19. The Shrine placed over 3,000 candles around the sanctuary to represent those lost to the pandemic. The Mass was attended virtually by over 120,000 people.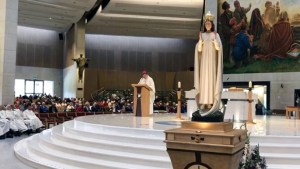 Read more:
How does the Church recognize a miracle like the one just approved at Knock?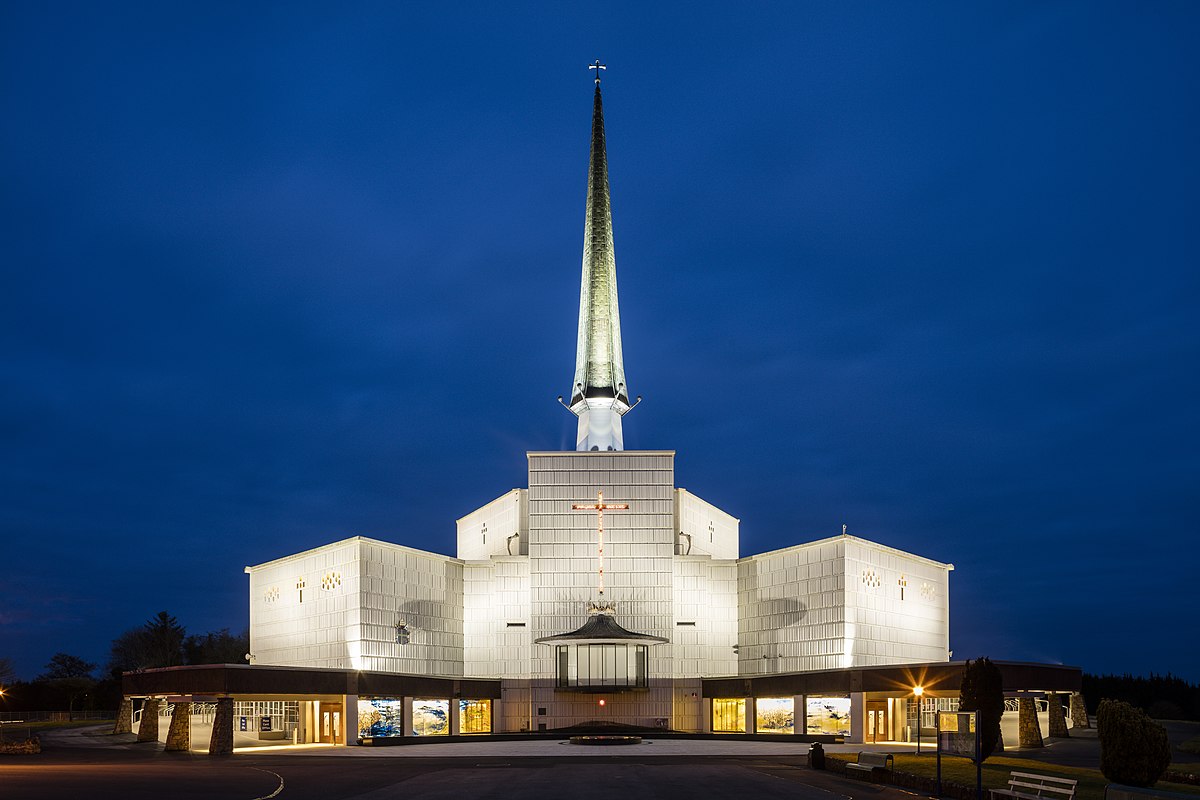 Launch the slideshow