Turn to Jesus' father in difficult moments, suggests the pope.
Pope Francis invited everyone to always invoke St. Joseph, especially in difficult moments.
In life, at work, in the family, in moments of joy and sorrow, Saint Joseph constantly sought and loved the Lord, earning the praise of Scripture as a just and wise man. Always invoke him, especially in the difficult moments you may encounter.
The Holy Father mentioned Friday's feast day of St. Joseph in this his jubilee year at the end of the March 17 general audience.
In greetings to the Italian-speaking faithful, he said he was pleased to point to St. Joseph as a model and to entrust us to him. "Be wise like him," he said, "ready to understand and put the Gospel into practice."
The Bishop of Rome also noted an initiative of the Polish-speaking faithful who will celebrate the Eucharist at the shrine of Jasna Gòra (Poland) on the occasion of Saint Joseph and the start of the Year of the Amoris Laetitia Family, on March 19.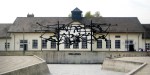 Read more:
With St. Joseph's help, these clergy were saved from death at Dachau