Marcelo Rebelo de Sousa rejects law after court rules that it is "imprecise."
The president of Portugal, Marcelo Rebelo de Sousa, has vetoed a bill to legalize euthanasia and physician-assisted suicide for terminally ill and gravely injured people. 
Rebelo de Sousa vetoed the bill Monday, after the nation's Constitutional Court declared the bill unconstitutional. 
The court ruled against the bill in a 7-5 vote, calling the proposed law imprecise in identifying the circumstances under which euthanasia and assisted suicide can take place, the Associated Press reported.
"The governing center-left Socialist Party, which was the driving force behind the bill, said that if the head of state sends the bill back to parliament it will reword the legislation and pass it again," said the wire service. 
Portugal's Parliament voted 136 -78 in favor of the bill January 29, with four abstentions.
Rebelo de Sousa, who had been reelected in a landslide five days earlier, then asked the nation's top court to review the bill. He also had the option to give his assent to the bill or veto it at that point. He had earlier spoken out against it, according to Catholic News Agency.
CNA reported that Rebelo de Sousa met with Pope Francis on March 12, and afterward confirmed that the pope would visit Lisbon for World Youth Day 2023 and travel to Fatima.
Around 81% of Portugal's 10 million population are baptized Catholics.
Reacting to the veto, Portugal's Catholic bishops' conference issued a statement saying, "Any legalization of euthanasia and assisted suicide is always contrary to the affirmation of the dignity of the human person and to the Constitution of the Portuguese Republic."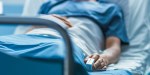 Read more:
Bishops advise Spaniards to carry letter protecting them from euthanasia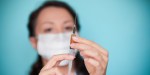 Read more:
Several assisted suicide battles brewing around the world