Station Church Day 31: A Roman basilica devoted to the saint we know as Santa Claus.
Need an idea for Lenten almsgiving?
Help us spread faith on the internet. Would you consider donating just $10, so we can continue creating free, uplifting content?
Make a Lenten donation here
Aleteia invites you to a virtual Lenten pilgrimage through Rome's 42 station churches: one church per day, from February 17 to April 11.
Day 31
The Basilica of San Nicola in Carcere is one of the oldest diaconias in Rome, already existing in the 6th century. It's an example of how Christianity enhances and—in this case—incorporates what the pagan world produced. 
This medieval church stands in the area of the ancient Forum Holitorium, or vegetable market, and it incorporates into its structure three pagan temples: the Temple of Hope and the Temple of Janus at the sides (several columns are embedded on the lateral walls of the church) and the Temple of Juno Sospita in the center, on top of which most of the church stands.
The basilica was built in 1128 and dedicated to St. Nicholas, bishop of Myra, since a flourishing Greek community lived in the area and was devoted to him. The name in Carcera ("in prison") is due to the presence of what was thought to be a prison. Stories and legends have flourished on the subject; in reality, the "cells" identified in the excavations were most likely storerooms of money changers.
Inside the church is kept a wooden crucifix (14th century) that is said to have opened its eyes during a Mass celebrated by St. Gaspare del Bufalo. In a side chapel Our Lady of Guadalupe is venerated. It's held to be one of the images of Mary that moved its eyes in 1796, during Napoleon's military campaign in Italy.
O Lord my God, in you I take refuge;

save me from all my pursuers, and deliver me,

or like a lion they will tear me apart;

they will drag me away, with no one to rescue.

Psalm 7
* In collaboration with the Social Communications Office of the Vicariate of Rome
Read more:
5 Things you (probably) did not know about Santa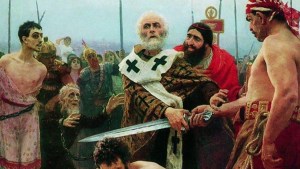 Read more:
Saints who fought the death penalty (in various ways)
Read about the tradition of the station churches here. And see previous churches in the pilgrimage here.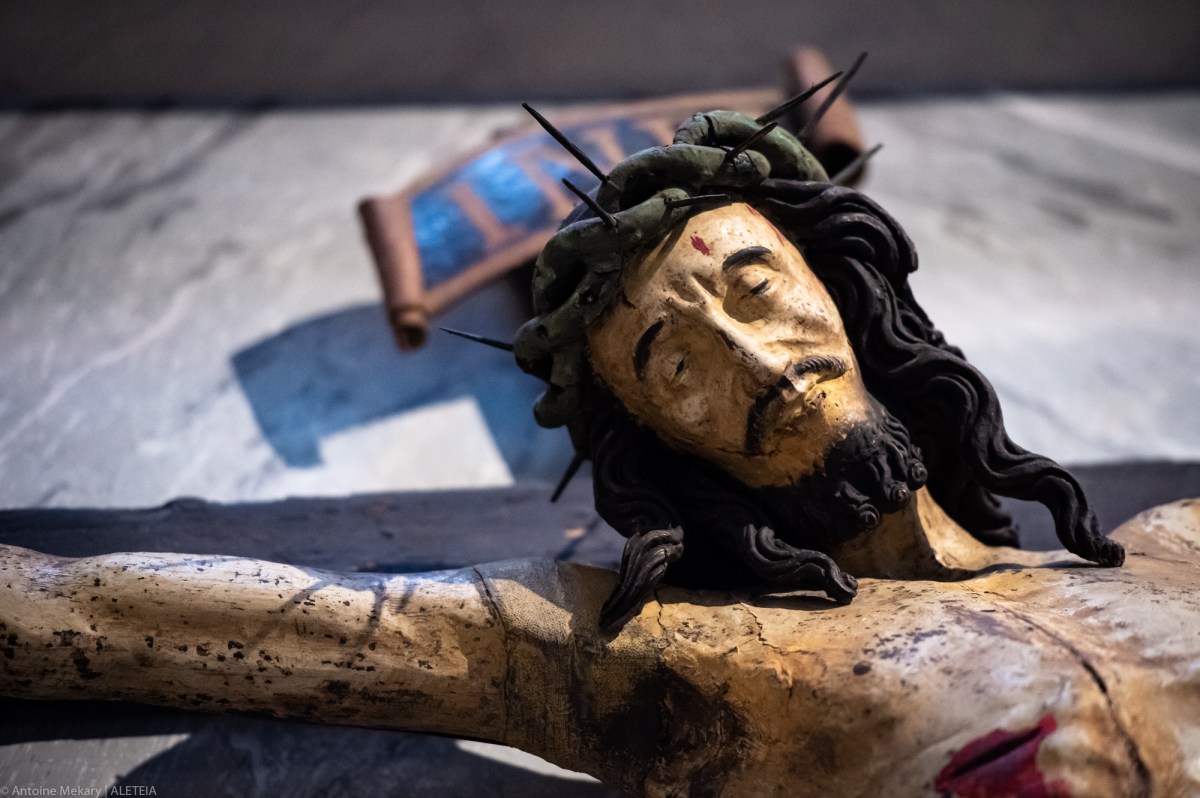 Launch the slideshow