Aid to the Church in Need seeks to protect Pakistan's Christian and Hindu girls.
Need an idea for Lenten almsgiving?
Help us spread faith on the internet. Would you consider donating just $10, so we can continue creating free, uplifting content?
Make a Lenten donation here
The Catholic charity Aid to the Church in Need (ACN) is supporting an effort to protect minority girls in Pakistan. The campaign will seek to safeguard Christian and Hindu girls, who are especially at risk of abduction and sexual abuse. The initiative will involve consulting with politicians, promoting community awareness of the issue, and providing legal help to victims.
ACN reports that they will work beside Pakistan's national Catholic Commission for Justice and Peace (CCJP). CCJP statistics show upwards of 1,000 cases of Christian and Hindu girls being abducted annually. These girls are often forced to convert to Islam, before being entered into abusive marriages. The CCJP notes that due to underreporting, the number of cases could be much higher.
Fr. Emmanuel (Mani) Yousaf, Director of the CCJP, said:
"[In 2020,] one of the most noted challenges has been the recent rise in cases of abduction, forced marriage and forcible conversion. This phenomenon, though not new, has worsened in the recent past, due to the lack of adequate laws and the absence of implementation of existing safeguards to protect the young minor girls and women from the religious minority community."
The report notes that there are laws in the books to prevent such cases, but they have been ineffective. In 2014, Pakistan passed the Sindh Child Marriage Restraint Act, which raises the legal age for marriage to 18 years old. ACN cited an example of the law's failure in the case of Huma Yousef.
Abducted, converted, abused
In July 2020, Huma Yousef was abducted, forcefully converted, and married to her abductor. Although Huma was only 14 years old, the Pakistani Supreme Court decided to validate the marriage. Huma's family had little recourse as the court ruled that Huma converted of her own accord. The court further noted that the marriage was legitimate, because Huma had already had her first period.
Fr. Yousaf hopes that the campaign will raise awareness of this crisis at an international level. He said:
"We at CCJP have been documenting and monitoring the incidents of abduction, forced marriage and conversion which have been found to be occurring with Hindu and Christian minor girls, as well as adult women. The surrounding pressure in courts from extremist groups, the biased attitude of police, the fear of harm from the abductor, and stigma force the victim to often give a statement in favor of her abductor."
Learn more about how to get involved at Aid to the Church in Need.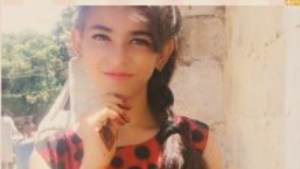 Read more:
Pakistani Catholic family fights against forced conversion of their daughter