Beyond the day to day life, they wrote about their encounters with God and progress in the spiritual life.
Saints often kept diaries or spiritual journals. The best known, perhaps, is St. Faustina Kowalska, whose Diary tells of the message and devotion to the Divine Mercy. But other saints kept diaries as well, and there is a well known example going all the way back to the early 3rd century.
Launch the slideshow
Perhaps the most unusual example is that of St. Gemma Galgani, whose diary is said to have been temporarily stolen by the devil. Visitors to Rome can see the actual document today, burn marks and all.
But what's common to all these diaries is that they go beyond the stuff of daily life and focus on the saint's evolving relationship with God.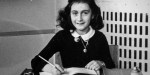 Read more:
The world's most famous diary turns 75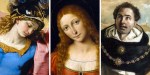 Read more:
10 Saints who inspire and motivate the Aleteia team