When I stopped checking my phone all day, I suddenly found so much more time for prayer and personal growth.
Six weeks ago, during Adoration, I asked the Lord how I could get closer to Him. The question was direct and the answer was also direct. In my heart was born the certainty that I had to eliminate—at least for a while—the social media apps on my phone. I left that church with the determination to do so.
When I got home, I deleted the Facebook account I had used forever. Then I removed both the Twitter and Instagram apps from my phone.
The instinct to "take a look"
The effects of this decision were not long in coming. During the first few days after removing the apps, I would mindlessly pick up my phone to "take a look." After wandering around the screen for a few seconds, I would realize that I no longer had anything there to look at.
That instinct to "go look at something" was a movement that had already become automatic. I repeated it without hardly realizing it in certain daily situations.
Any spare moment, however brief, can be occupied by taking a look at the latest Instagram stories or posts on your timeline. A few minutes waiting for the elevator or at the door of the school, the time spent breastfeeding the baby, that last look before going to sleep, or even the eight minutes it takes to cook white rice in the pressure cooker … All of these little moments can easily turn into half an hour lost in endless scrolling.
As the days went by, and as I got rid of that continuous and automatic checking of my phone, new time opened up before me. I was no longer filling it with that gas of social networks that invades everything, so I could start to fill it myself in an intentional way. Time expands and even slows down when the phone stops filling in every gap of free time.
Pray without ceasing
The first fruit—which was the one I was looking for initially—was undoubtedly that of dedicating myself more to prayer. That "prayer without ceasing" which St. Paul urges us to do is more feasible when we aren't immersed in the permanent noise of messages (most of them inane) that reach us through our phones.
What begins with "I'm going to check my WhatsApp for a moment before I start praying" becomes a chain of distractions that end up squandering the only precious time we have for prayer.
Keep in mind that it's not always necessary to have a long time to pray. What if we were to replace each time we check our phones with the prayer of the heart proposed in The Way of a Pilgrim ("Lord Jesus, have mercy on me")? We'd undoubtedly experience much greater union with the Lord in our life.
Ask yourself, "How many times have I checked my phone today?" If we're being honest, is it 20, 60, 90 times?
Being aware of the here and now
Looking up from our phones and letting go of these social networks allows us to be more aware of the present moment we are living, together with the people close to us. That is the only way to savor this beautiful moment when I'm breastfeeding my little one, to listen to what my daughter is telling me about school without being in a rush or feeling like she's interrupting me, or to chat with my husband in the car while he's driving, without automatically taking out my cell phone after buckling my seat belt.
We've expanded our network of online contacts (followers and followed) to such an extent that taking care of it means, to a certain extent, neglecting those who share the same space with us. For this reason, stepping out of the virtual space of other people's lives to reintroduce myself into the reality of my own is crucial to enter into communion with the people I really love and who really need me.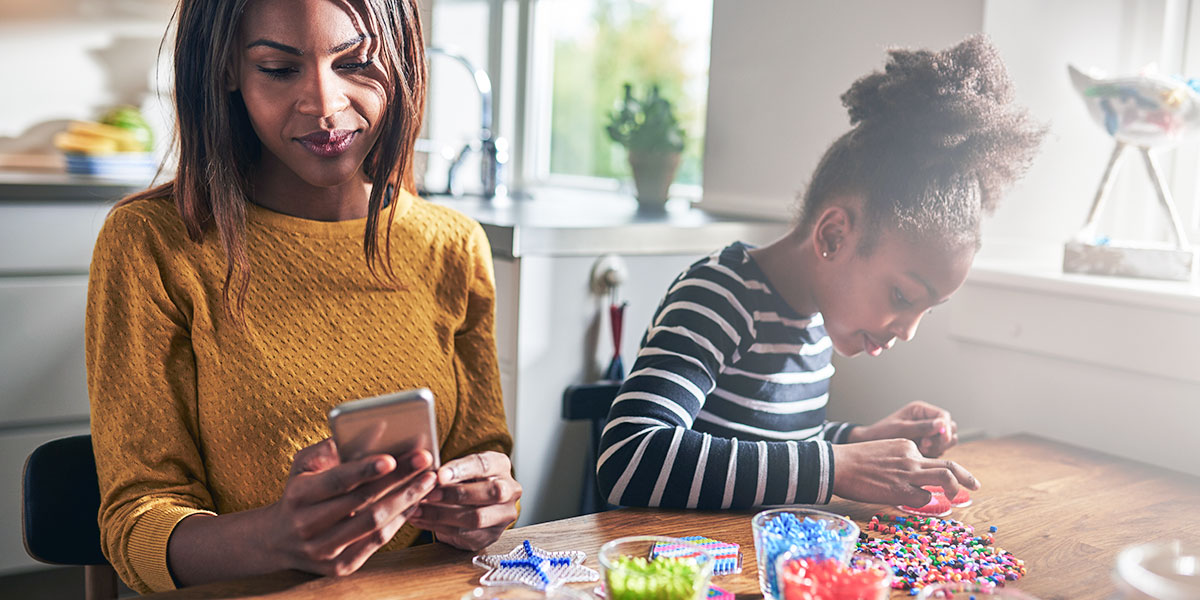 Stop comparing ourselves to others
Besides all of the above, social media brings the continuous temptation to compare ourselves with others. Focusing on one's own life instead of being a spectator of others' is undoubtedly an antidote to envy and an incentive to gratitude.
Our day-to-day life might seem less fascinating than that of an influencer. And yes, our faces probably look more wrinkled and haggard than the dazzling (and filtered and edited) visage of a popular Instagrammer. But our life is an enormous gift that we can only appreciate by removing the glasses of permanent comparison.
The question is not whether social media is good or bad. We could make a long argument to defend either one position or the other. What's clear is that, with or without social networks, there are times when we need to eliminate noise from our lives. Not the noise of children playing and making a ruckus at home, but the kind of noise that comes from within us, which invades our daily life, distracts us, and distances us not only from God but also from those closest to us.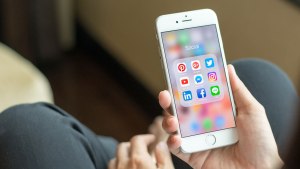 Read more:
The 3 golden rules of communicating on social media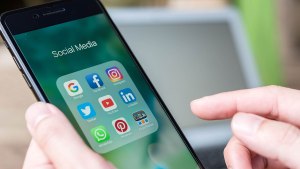 Read more:
St. Francis de Sales' guide to using social media