Pray to God for healing with these Catholic prayers.
Need an idea for Lenten almsgiving?
Help us spread faith on the internet. Would you consider donating just $10, so we can continue creating free, uplifting content?
Make a Lenten donation here
In the Gospels Jesus is constantly healing the sick in every town he visits. Those who are ill flock to his presence and often beg for his healing touch.
Jesus responded generously to their requests, lifting them up, especially when they showed the authenticity of their faith.
They truly believed that God could heal them and it was their faith that saved them.
Here is a brief list of Catholic prayers for physical healing, asking the Divine Physician to cure our ailments.
1
Prayer for the sick invoking Jesus' miraculous healings
Lord Jesus Christ, Savior and consoler of our weakness, who delivered Peter's mother-in-law and the ruler's son from a high fever; who restored strength to the paralytic, cleansed the lepers, healed the centurion's servant; who saved the woman suffering from hemorrhage, raised up the man lying helpless on his pallet at the pool of Bethsaida, went about the towns and villages healing all kinds of ailments … may the sick … be freed from their illness and restored in body and mind, and may rightly see fit to praise your power until the end of their days; you who live and reign forever and ever. Amen.
2
Prayer to St. Gianna for healing of complications in pregnancy
O compassionate Saint Gianna,
physician and caregiver to the poor, the elderly,
to children and expectant mothers,
look lovingly upon my humble prayer,
and intercede for me with our Heavenly Father.
As a dedicated wife and mother,
you imitated the love of our Savior, Jesus Christ,
even to the point of giving your life to save
the life of your preborn child.
Ask the Holy Spirit, I pray, to fill me with courage,
so that your words may become my own:
"Whatever God wants."
If it is in God's loving plan for me,
pray that my intention may be granted
(make your request here).
Amen.
Read more:
Prayer to St. Gianna for healing of complications in pregnancy
3
Pray this prayer to the Archangels for protection and healing
Heavenly King, You have given us archangels
to assist us during our pilgrimage on earth.
Saint Michael is our protector;
I ask him to come to my aid,
fight for all my loved ones,
and protect us from danger.
Saint Gabriel is a messenger of the Good News;
I ask him to help me
clearly hear Your voice
and to teach me the truth.
Saint Raphael is the healing angel;
I ask him to take my need for healing
and that of everyone I know,
lift it up to Your throne of grace
and deliver back to us the gift of recovery.
Help us, O Lord,
to realize more fully the reality of the archangels
and their desire to serve us.
Holy angels,
pray for us.
Amen.
4
Pray this powerful prayer for the healing of cancer
O great St. Peregrine, you have been called "The Mighty," "The Wonder-Worker," because of the numerous miracles which you have obtained from God for those who have had recourse to you. For so many years you bore in your own flesh this cancerous disease that destroys the very fiber of our being, and who had recourse to the source of all grace when the power of man could do no more. You were favored with the vision of Jesus coming down from His Cross to heal your affliction. Ask of God and Our Lady, the cure of the sick whom we entrust to you.
(Pause here and silently recall the names of those for whom you are praying)
Aided in this way by your powerful intercession, we shall sing to God, now and for all eternity, a song of gratitude for His great goodness and mercy.
Amen.
5
Prayer for the recovery of a sick person
Most merciful Jesus, who are the consolation and salvation of all who put their trust in you, we humbly beseech you, by your most bitter passion, grant the recovery of health to your servant N.N., provided this be for his/her soul's welfare, that with us he/she may praise and magnify your holy name. Amen.
6
Matthew 8:8
Lord, I am not worthy to have you enter under my roof; only say the word and my servant will be healed. (Matthew 8:8)
7
Pray for healing with this novena to Our Lady of Lourdes
Be blessed, O most pure Virgin, for having vouchsafed to manifest your shining with life, sweetness and beauty, in the Grotto of Lourdes, saying to the child, St. Bernadette: "I am the Immaculate Conception." A thousand times we congratulate you upon your Immaculate Conception. And now, O ever Immaculate Virgin, Mother of mercy, Health of the sick, Refuge of sinners, Comforter of the afflicted, you know our wants, our troubles, our sufferings; deign to cast upon us a look of mercy.
By appearing in the Grotto of Lourdes, you were pleased to make it a privileged sanctuary, whence you dispense your favors, and already many have obtained the cure of their infirmities, both spiritual and physical. We come, therefore, with the most unbounded confidence to implore your maternal intercession. Obtain for us, O loving Mother, the granting of our request.
(state your request)
Through gratitude for your favors, we will endeavor to imitate your virtues, that we may one day share your glory. Our Lady of Lourdes, Mother of Christ, you had influence with your divine son while upon earth. You have the same influence now in Heaven. Pray for us; obtain for us from your Divine Son our special requests if it be the Divine Will. Amen.
Read more:
Miracles of healing continue to happen at this Marian shrine in Wisconsin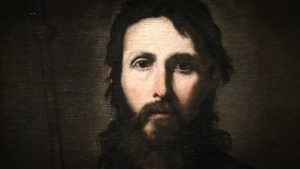 Read more:
6 Patron saints for the healing of bodily ailments