Even after receiving her vaccinations, Evelyn Shaw felt she couldn't see people.
After a long year of isolating, the administration of vaccines is allowing more vulnerable members of society to finally begin mingling with family members. However, some seniors are still reticent to fully embrace their loved ones.
This was the case for grandmother Evelyn Shaw, who'd spent the last year holed up in her apartment in the Bronx, far away from her seven grandchildren.
"It was very hard knowing that she was all alone in her apartment, day in and day out, never seeing anyone, never hugging anyone, never touching anyone," shared her oldest grandchild, Ateret Frank, with CNN.
Even after she'd received two doses of vaccine, the fear she had for so long of contracting COVID left its mark. "When I wrote on my calendar, 'Free at last. Free at last,' I didn't feel free," shared the grandma. She still didn't feel comfortable receiving visitors.
Thankfully her grandchild persevered. She went to the family doctor and shared her concerns about her grandmother's anxiety. The doctor decided to take matters into hand and wrote a prescription to give to Shaw which stated: "You are allowed to hug your granddaughter." So along with her mom, Laura, the women who'd undergone the appropriate COVID protocol, set off to give Evelyn the reassurance she so desperately needed.
The senior's other daughter, Jessica, was there to capture the emotional reunion, sharing the moment on Twitter with the caption: "First hug she's had in a year. Thank you to all the scientists and doctors who made this happen!"
First hug she's had in a year. Thank you to all the scientists and doctors who made this happen! pic.twitter.com/puvJlJpDoy

— Jessica Shaw (@JessicaShaw) March 9, 2021
Evelyn described her first hug in a year as "blissful," adding "It was wonderful and it was something I am going to remember for the rest of my life."
The family is very grateful to the doctor who used her scientific skills and her compassion to help the grandmother take a leap of faith. The family is now looking forward to the moment when they can all get together and hug in safety.
*****
There are many ways to help the seniors in your life during the pandemic, just click on the slideshow below for a little inspiration: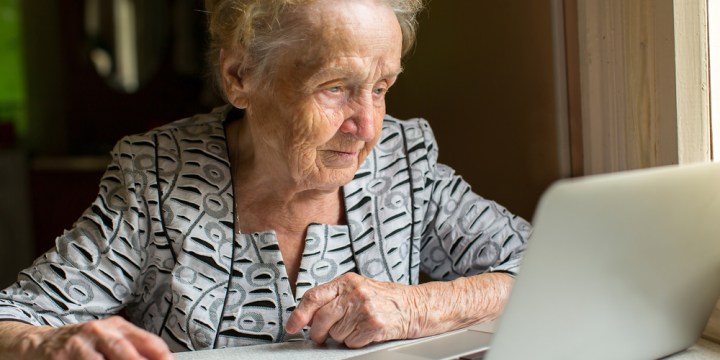 Launch the slideshow