Station Church Day 38: Did you know the only Apostle who wasn't martyred suffered an attempted martyrdom?
Aleteia invites you to a virtual Lenten pilgrimage through Rome's 42 station churches: one church per day, from February 17 to April 11.
Day 38
The Basilica of San Giovanni a Porta Latina stands on the site of the "failed martyrdom" of St. John the Apostle and Evangelist. Tertullian, at the end of the 2nd century, recounts that St. John was immersed in a vat of boiling oil from which he emerged unharmed. He was then deported to the Greek island of Patmos, where he later died. The miracle is commemorated in the chapel of San Giovanni in Oleo ("St. John in Oil") a few dozen yards from the basilica. The appellation "Porta Latina" is due to its proximity to this ancient gate of the Aurelian Walls.
The basilica dates back to the 5th century. One of the tiles of the old roof is now on top of the ambo and is used as a lectern. The church has undergone various restorations and renovations and was reconsecrated by Celestine III in 1191.
Today we see it as it appeared in medieval times, thanks to the restoration ordered by the Rosminian Fathers in 1940. On that occasion, a cycle of medieval frescoes of considerable importance was discovered. Approximately 50 representations of scenes from the Bible decorate the walls of the central nave.
My dwelling place shall be with them;

and I will be their God,

and they shall be my people.

Ez. 37:27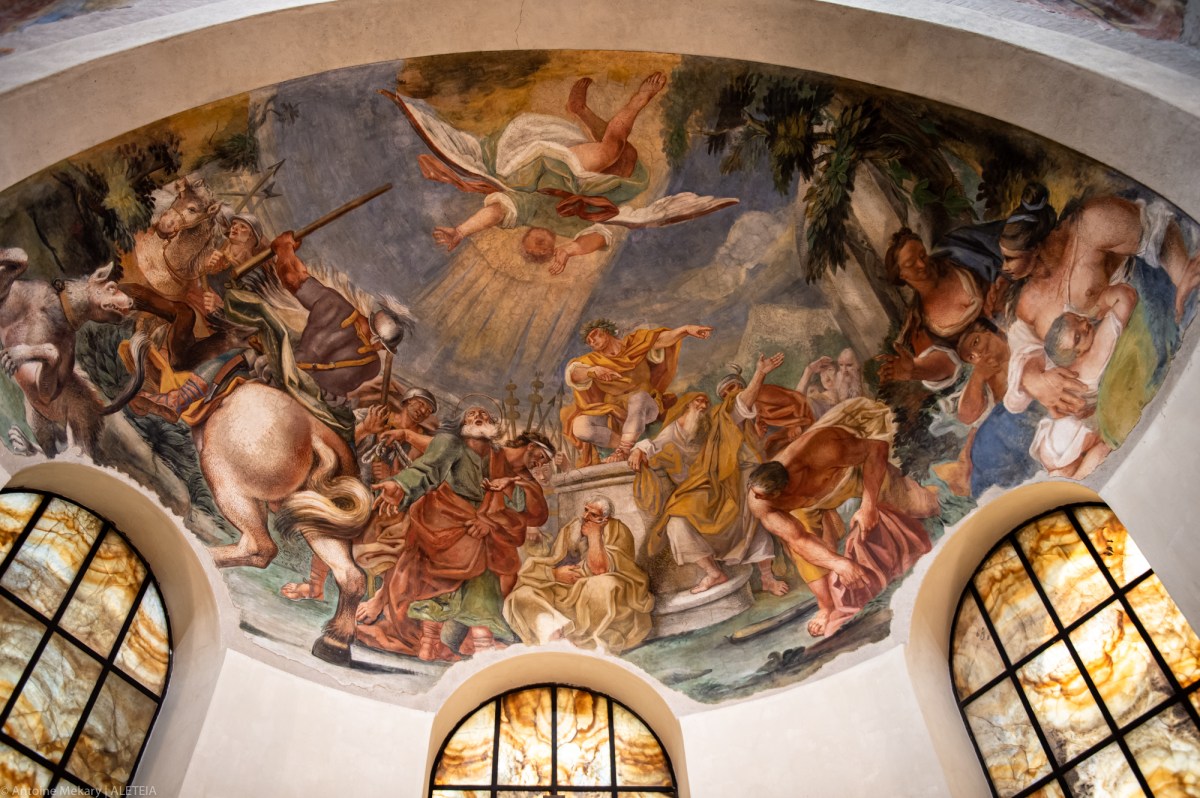 Launch the slideshow
* In collaboration with the Office for Social Communications of the Vicariate of Rome.
Read more:
Why is December 27 the feast of St. John the Evangelist?
Read about the tradition of the station churches here. And see previous churches in the pilgrimage here.