It is in the barren places of our hearts that God comes to work.
Need an idea for Lenten almsgiving?
Help us spread faith on the internet. Would you consider donating just $10, so we can continue creating free, uplifting content?
Make a Lenten donation here
Moses, the great leader of Israel, abandoned as soon as he was born on the waters of the Nile, capable of challenging Pharaoh and his army in order to help his brothers and sisters free themselves from the slavery of Egypt, knew the desert very well.
As in the life of each one of us, Moses went through different stages in his life: the youthful impetuosity of dreams, the sense of disillusionment and failure in realizing that reality often downsizes our projects or shatters certain ideas we had about our life; and finally, the last stage of life in which, after 40 years of walking in pursuit of the promise of God and speaking face to face with Him, he finally learned to be at peace, to trust and abandon himself completely to the unknowns and surprises of God.
After 40 years of failure
Chapter 3 of the Book of Exodus tells us of an extraordinary encounter between God and Moses, in the burning bush, which burned without being consumed. This surprising encounter with God did not take place after a mystical experience, but rather after 40 years of desert, of forced exile, of failure.
It had happened that Moses, in Egypt, seeing that his brothers were treated harshly and were slaves of Pharaoh, had been seized by a rebellious urge. He wanted at all costs to "do justice" and, thinking he could do it alone and with his own strength, one day he had killed an Egyptian who was harshly beating an Israelite. The next day, two Israelites were fighting: Moses separated them, but one of them reacted as if to say to him, "What do you want from us? Are you our leader? Do you think you are our liberator?"
Here something very important for Moses' life happened: a crisis. He was a strong man, he had refused Pharaoh's privileges by siding with his Jewish brothers, and he wanted to be their defender and liberator; now, Pharaoh was looking for him because he had learned of the Egyptian's murder, and his Israelite brothers did not recognize him as their leader.
Moses learned a great life lesson: Things are not as we have imagined them. Our dreams do not always come true as we have dreamed them, and the image we have made of ourselves often does not correspond to reality, but is rather a projection or an illusion. Our projects, even the best ones, clash with reality, which is often different from what we had imagined.
Moses, possessed by this inner "feeling," ran away into the desert. This is the crisis: He ends up alone and suddenly his life is in danger. He thought he knew everything, understood everything and could do everything by himself; now, afraid, he flees into the desert, he starts to accompany the flock of Jethro, whose daughter he marries, and starts to shepherd sheep. The great deliverer is no longer anyone. He is left with the pieces of his life in his hands, and lives for 40 years in the desert.
However, the biblical story is still extraordinary, because it makes us see God's work in the desert of life. Right at that moment, in fact, something happened. The desert is where the turning point of Moses' life took place. The desert stripped him, and put him face to face with his own nakedness and fragility. Moses learned, in 40 years in the desert, to bless his fragile humanity and to no longer think of himself as a hero. And, as he crossed the desert, that is where God made himself present, using the sign of a fire that burned a bush without consuming it.
Faced with this spectacle—a bush that burns without being consumed—he can look back on his story with new eyes and say, "I too, for 40 years, have been a barren and arid bush thrown into the desert; yet, it is precisely in this situation that God comes, God speaks to me, God sets me on fire." Crises often bring us down from the pedestal of certain presumptions and from the dazzle of certain illusions, bringing us back to the truth about ourselves, to who we truly are.
My truth is first of all this: I am not God, and I am not a superhero; I cannot achieve everything and do everything, much less do it alone. Here, then, God asks Moses to take off his sandals before approaching, because you cannot presume to have already understood everything, even about God. If you proceed in this way, you will extinguish the fire of newness that wants to burn in your life and you'll be left with the ashes of your presumption.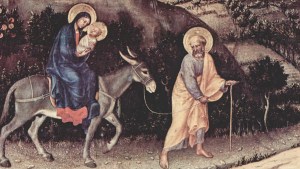 Read more:
Does St. Joseph invite you to manage your expectations? Consider the pope's answer
Moses and us
We can spend time in the desert with Moses. We can look without hiding behind a mask at who we really are, at the things that haven't gone quite as we expected, at our disappointments, and at what we would like to change.
Sometimes we have the feeling of having spent our energy in vain for something or someone, of having seen certain projects thwarted, of having dreams that have foundered, of having missed good opportunities, or of having given importance to things or situations that actually had none. We're huddled amid our rubble and feel like a barren bush.
Moses teaches us that it is precisely in the bush that God comes, that He lights our life like a flame, that He purifies us without consuming us, that He burns us with His Word and even more so with His love so that we can come back to life.
God transforms the place of our failure and our wounds into the place of His presence. We must learn to leave behind the complaining of those who lament their wounds, and have eyes to discover that even in my weakness, my error, and my powerlessness, the light of God's fire comes to transform us.
In what burning bush of my life is God burning? What does he want to burn, to purify, to transform within me?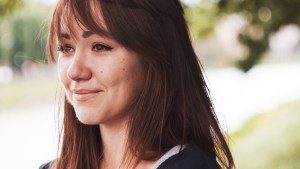 Read more:
Could this be the reason God sometimes allows our wounds to stay open?