The glory of Christ's resurrection is on full display when all the veils are removed before (or during) the Easter Vigil.
During the final weeks of Lent the Catholic Church recommends that all statues and crucifixes are veiled. This veiling is designed to heighten our senses and build within us a longing for Easter Sunday.


Read more:
Why do Catholics cover crucifixes and statues during Holy Week?


The good news is that these veils are only temporary and are removed before the glorious feast of Easter!
The Roman Missal explains, "In the Dioceses of the United States, the practice of covering crosses and images throughout the church from [the fifth] Sunday [of Lent] may be observed. Crosses remain covered until the end of the Celebration of the Lord's Passion on Good Friday, but images remain covered until the beginning of the Easter Vigil."
Generally speaking, most parishes remove the veils prior to the Easter Vigil when sacristans prepare for the special solemnity and adorn the sanctuary with flowers and other decorations.
At the same time, there are a few parishes that abide by an older tradition of removing the veils during the singing of the Gloria (Glory to God in the Highest) at the Easter Vigil.
This is also the time in the liturgy when bells are rung and the altar candles are lit. It is a time in the liturgy when the resurrection of Jesus Christ is commemorated and the glory of Easter is on full display.
Whenever the statues are uncovered, the action recalls the rolling back of the tomb, so that the glory of Christ's resurrection may be experienced by all.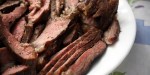 Read more:
Here's why Catholics don't eat meat on Fridays during Lent