The Louvre digitizes 482,000 artworks on new free-to-use platform.
The world's largest art museum has now digitized its vast collection. Art lovers have reason to rejoice because the Louvre has released a virtual collection featuring more than 482,000 works of art. The easy-to-navigate platform is free to use on the Louvre website.
Catholics and Christians should be especially thrilled with the Louvre's efforts to digitize its countless exhibits. A plethora of sacred artworks are now at our fingertips, and just in time for Holy Week.
The Louvre's online archives were a massive undertaking to compile. Each image is accompanied by valuable historic information, such as the artist, title, date, the work's history, bibliographic information and more. The information was provided by the Louvre's knowledgeable staff of art historians and is updated daily.
Digital sacred art
President-Director of the Musée du Louvre Jean-Luc Martinez said in a statement announcing the catalog:
"The Louvre is dusting off its treasures, even the least-known. For the first time, anyone can access the entire collection of works from a computer or smartphone for free, whether they are on display in the museum, on loan, even long-term, or in storage."
The website helps visitors navigate with an advanced search bar. Users can filter by they type of art they want to see (paintings, sculptures, etc.), by nation, or by location. The search can be refined further if the user knows any information about it already.
The Louvre's new digital catalog is an invaluable source of religious inspiration. A simple search for "Christ on the Cross" will lead users to dozens of artistic depictions of the crucifixion, by some of the greatest artists the world has ever known. It can even illuminate Bible study. If you're reading about the wedding at Cana, pull up some fine oil paintings and see what the party looked like in artists' religious imagination. 
Take a look at the slideshow to see some of the fantastic Catholic paintings that are just waiting to be explored. Then, click here to visit the Louvre's new digital catalog.


Read more:
Louvre exhibit has most da Vinci paintings ever assembled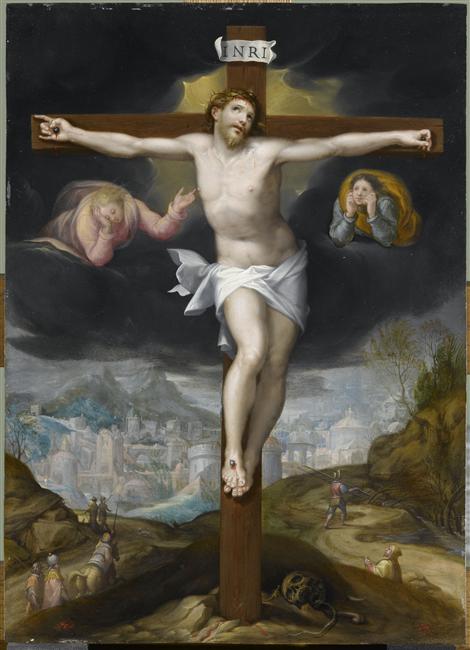 Launch the slideshow