The first stock of Vatican doses went to the homeless.
Traditionally, Holy Week, the heart of the liturgical year for the Catholic community, is also an occasion during which the pope encourages solidarity with the "little ones" — those who are needy in any way. In this way we continue the almsgiving of Lent.
In fact this spirit of service is the meaning behind the washing of the feet that takes place every Holy Thursday, following Christ's own example. But these gestures are not merely symbolic: In the Vatican, there is a ministry of care for the homeless and others in need, led by the papal almoner, Cardinal Konrad Krajewski.
For example, in 2017, a laundry was opened for the homeless, allowing them the basic dignity of having clean clothes. As well, showers were installed. Barbers and free health clinics are made available.
In 2020, in the midst of the health crisis, Cardinal Krajewski organized a collection from cardinals, archbishops, bishops and prelates of the Curia "to participate in the suffering" of those badly affected in the initial waves of the pandemic.
This year, the COVID crisis continues to call for a response of solidarity, specifically regarding vaccines, a crucial move considering the vaccine supply has been quite limited in many European countries.
On March 27, the Apostolic Chaplaincy announced that it had received 1,200 doses of the Pfizer-BioNTech Covid-19 vaccine. Part of the stock was donated by the Lazzaro Spallanzani Hospital in Rome.
Those doses were designated for people "among the poorest and most marginalized," who are "most exposed to the virus" because of their precarious situations, explained Cardinal Krajewski.
The poor first
This is a logic that has been defended for several months: On January 25, at the beginning of the Vatican vaccination campaign, Pope Francis asked that the first 25 beneficiaries be poor people. They were chosen from among the many people in difficulty who are cared for or helped by the Pontiff's Chaplaincy in one of its reception centers, or in its "Mother of Mercy" dispensary, which is located behind the Bernini columns in St. Peter's Square.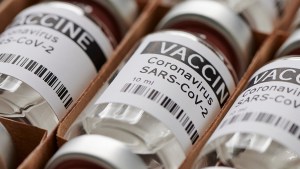 Read more:
Francis and Benedict get 2nd dose of Covid vaccine
The Chaplaincy has also launched an appeal for donations to all those who wish to "sponsor" one or more of these vaccination drives. Donations can be made here.
Volunteer doctors from the Chaplaincy, the Vatican Health Service, the Lazzaro Spallanzani Hospital and the Institute of Medicine in Solidarity are supporting the effort.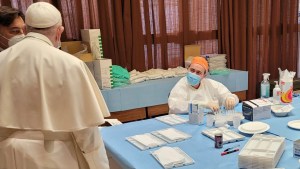 Read more:
Pope drops in on Vatican vaccination center for poor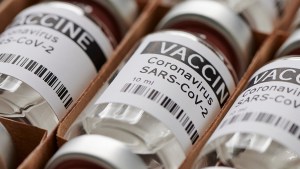 Read more:
What Catholics need to know about vaccines