The church has relics of both St Faustina Kowalska and St John Paul II.
For the second time in his pontificate, Pope Francis will preside over the feast of Divine Mercy at the Church of Santo Spirito in Sassia (Rome), known as the Sanctuary of Divine Mercy.
The church has relics of both St Faustina Kowalska and St John Paul II. On April 30, 2000, Pope John Paul II established Divine Mercy Sunday.
The Mass will be broadcast via Vatican media and will be celebrated on April 11 at 10:30 am.
At the end of the celebration, the pontiff will pray the Regina Caeli from this church.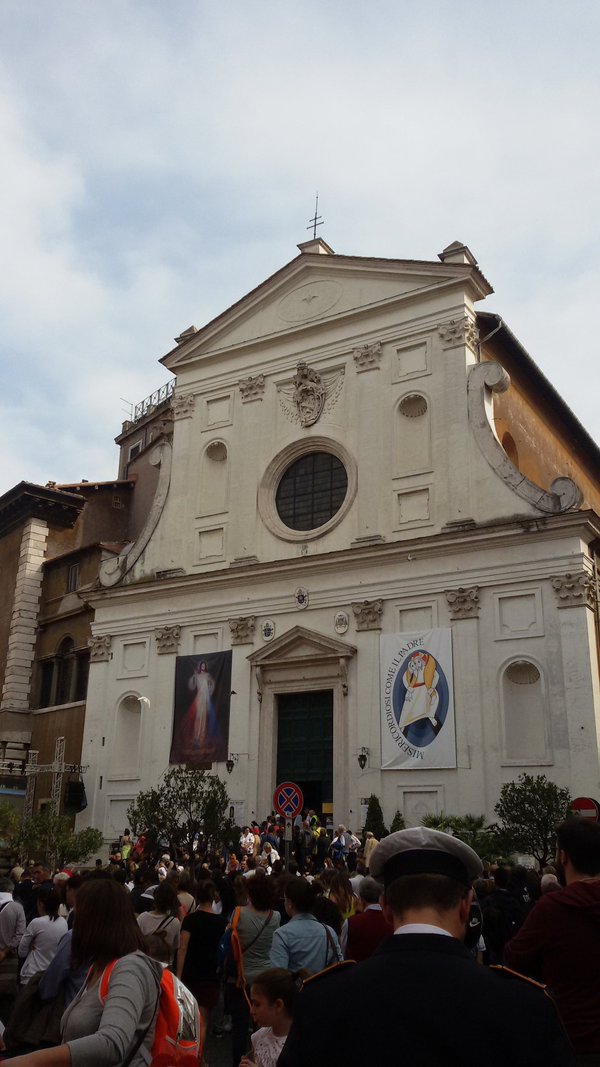 Read more:
Pope marks 90 years since Jesus revealed Divine Mercy message to Faustina



Bishop Josez Bart, rector of the Sanctuary of Divine Mercy, reflected on the pope's upcoming visit with I.MEDIA.

The bishop said that the present Holy Father testifies daily to this devotion, and that his attention to migrants, the poor, the sick, the suffering, is an illustration of this. He also recalled how Francis has at least twice distributed the Rosary of Mercy to the faithful in St. Peter's Square.

"In the footsteps of John Paul II, he wants to breathe this message so that the people of our time are truly people of mercy, the bishop said. "In this church, last year, he recalled that there is a virus worse than the pandemic: that of selfishness and indifference."

The bishop suggested that Pope Francis feels a close connection with the church because of his devotion to God's Mercy.

"I notice that many of his collaborators have come to this church from elsewhere since the Year of Mercy that he instituted in 2016. And this is a great joy for the Holy Father. They come to pray and to confess. From this point of view, it shows to what extent this [devotion to] mercy has spread, as dreamed by John Paul II, to reach all the inhabitants of the Earth."

Pray the Divine Mercy Chaplet with Aleteia

here

.

Read more:
A visual guide to praying the Divine Mercy Chaplet