Small beginnings can lead to greater things!
Sometimes we think that what we do is just a drop in a huge ocean. As a consequence, we don't believe that what we do makes a difference in the world, now or in the future. And yet, God values small acts, which can lead to bigger things later on.
All too often, we have the bad habit of giving more value to other people's way of being, working, and living their relationships—and their opinions—than we give to our own. We worry about what other people think, about whether or not we are achieving as much as they are, etc., when in fact whether or not we are "successful" or "fulfilled" is a matter to be decided between each one of us and God.
We have only to look at the parable of the talents (Matthew 25:14-30). The man gives differing amounts of talents to each of his servants "according to his ability," and judges each's results individually. He doesn't compare them to each other, and he praises them for doing well with "few things."
How many times have you felt small or unappreciated, or for a second had the thought in your head that you weren't good enough? How many times have you been made to believe that you weren't ever going to succeed, that your dreams were unattainable, or that your aspirations in life were nothing but unrealistic castles in the air?
Beliefs that hold us back
When this happens, often it's because we've ended up believing negative ideas that have been imposed on us, perhaps even by people who love us. These beliefs limit us by paralyzing us from taking the next step—a step that could be decisive in making a dream come true, or in changing our life.
Believe me: you can achieve practically anything you want. All you need to do is to take the first step with humility and confidence, and keep taking new steps each day, even if just small ones.
If you've already taken the first step, but the limiting beliefs that have been imposed on you are still holding you back, remember: no matter how immense the ocean is, if it were missing one drop, it would still be smaller.
You, your dreams, and your small steps each day matter. God values small beginnings!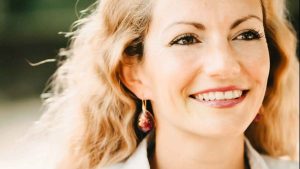 Read more:
 When Therese of Lisieux whispers her "Little Way" into our ears