Here are 6 easy ways to be happy.
"I'm convinced that when he began to write the Rule, St. Augustine was thinking not only of religious communities, but also of couples, families, society and more," says François-Marie Humann, Abbot of the Abbey of Mondaye (Calvados), who himself lives according to this rule as a monk of the Order of Canons Regular of Prémontré. For Fr. Humann, author of The Rule of Saint Augustine: Complete Text and Commentary, "religious life, like any other form of Christian life, is, each in its own way, the unfolding of baptism." Also, "the Rule of St. Augustine is addressed first of all to all the baptized because it is a question of learning to live fully the consequences of baptism."
Clear and precise, this first monastic rule of the West, written in 397, is very practical. Divided into eight chapters, it advocates a model of life inspired by that of the first Christian community of Jerusalem as described in the book of Acts (4:32). It insists on fraternal charity inspired by the twofold commandment of God: love of God and love of neighbor, inseparable from each other. "The chief motivation for your sharing life together is to live harmoniously in the house and to have one heart and one soul seeking God. Do not call anything your own; possess everything in common." (Rule, chapter I, 2-3).
For Fr. Humann, the Rule is "a way of living the Gospel paying particular attention to certain aspects of it. It touches every baptized person in their relationships because for St. Augustine, holiness comes through living together where each one watches over the other," he concludes. Here are six key counsels of the Rule of St. Augustine.
1
See the other as a temple of God
For St. Augustine, everything begins with the effort to be in unity of hearts, which is necessary in every fraternal relationship on a daily basis: between brother monks and their superior, but in the same way between parents and their children, between spouses, friends or colleagues. Unity of hearts requires the permanent adjustment of one to another. For this to be real, each of us must see ourselves and others as "temples of God": "Live then, all of you, in harmony and concord; honor God mutually in each other; you have become His temples" (Rule, Chapter I, 8). Listening to others, being attentive to what they say, empathizing with their sorrows or rejoicing with them in their successes is practicing reciprocal charity, which leads to the unity of hearts.
2
Live together in friendship with God
This is precisely what St. Augustine did when he becomes a bishop. Experiencing too much tension between his new life as a bishop and that of the community he had previously founded, he made a key decision to leave the garden monastery to form a new monastery at the bishop's residence with the same spirit, but lived out differently in daily life.
For St. Augustine, common life can take many different forms. The essential thing is to focus on the common good, which can be found nowhere but in God alone. In The Happy Life, St. Augustine asks, "Is it enough to have what you want to be happy?" St. Monica, his mother, answers him, "If what we want and have is what is good, we are happy; but if it is bad, although we may have it, we will be unhappy."
Living happily means living together in friendship with God in the form of free submission to God, the only "valid" common good. God is what we must possess, then, in order to be happy, says St. Augustine. This applies in monastic life as well as, for example, in married life. Trials, the passing of years, and the evolution of each person often create greater and greater obstacles to being united and happy, unless spouses entrust their marriage directly to Christ and accept to live daily under his gaze.
3
Share material goods in all humility
According to St. Augustine, reciprocal charity is necessarily manifested on the material level. For him, living together means sharing goods in common and redistributing them according to each person's needs. Inspired by the model of life of the first Christians, this principle requires work on two levels, both social and spiritual: dispossession and humility. "The rich man must get rid of his wealth, but also of the pride he may feel for having been rich; the poor man must get rid of his desire for wealth, but also of the pride of being now in a good situation."
Material tasks and daily services become the way in which hospitality is exercised in turn: one takes care of the cooking, another of the prayers, another of the laundry. Is not the secret to better living in this love that accompanies each moment of daily life, however painful it may be? God reveals himself precisely through all these little things that are lived out on a daily basis.
4
Build bonds so that each person finds their place
Every daily task allows us to see how we serve others. Each person must be attentive to the uniqueness of each other person and welcome their different needs. According to St. Augustine, the ideal of common life is embodied in a permanent concern not to overburden the weakest members of the community. Those who cannot fast until the evening, as well as those who are in poor health, must be at the center of the monks' concerns.
To achieve this, constant discernment with regard to others and to oneself is essential. For it is the fairness of the relationship that is at stake: the frailer members of the community "must be treated no less appropriately" than the more robust brothers; "not all of them should want to receive what they see someone else receiving." Why be jealous of the good of another when we have what we need?
5
Fraternal correction
However, there are situations where caring for others requires doing something different. Failures in common life require fraternal correction. This doesn't consist in constantly analyzing the behavior of others, but in remaining attentive to it, always in the spirit of "unity of hearts." Not warning someone whose actions are doing harm means losing interest in them, no longer welcoming them as the people with whom we seek unity of heart. It often happens that people who are rebuked become distressed at the very moment it happens. They resist, they defend themselves, but then in silence they go back in their mind over what they have just heard; they review it when there's no one around but God, and they fear to displease God by not correcting themselves.
6
Persevering in charity
The Rule could be seen only as nothing but an expression of the art of balancing human relationships and of caring for others. But in St. Augustine's writings, this attitude is subject to the injunction of love. Love is at the center of his thought. It determines what sets the soul in motion, and what gives it strength and life, leading it to its "natural place": "My weight is my love" (Confessions, XIII, 9). It's also the essence of all the virtues and of the perfection to which they tend. St. Augustine has them culminate in charity, the supreme form of love since, giving itself without reserve, charity ensures the possession of the supreme Good.
Charity is expressed in the commandment of Christ: "Love one another as I have loved you" (Jn 13:34). This is the driving force of our common life as Christians: in the gift of the Spirit from whom charity proceeds. Each one welcomes God by welcoming the other. This charity of God himself is reconciliation, the sign of true unity. The joy of being united is the fruit of the charity, of the reciprocal love, which is given by God. It is this thirst for true love that St. Augustine's famous formula evokes: "I did not yet love, but I loved to love" (Confessions, XIII, 9).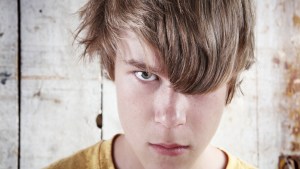 Read more:
How St. Augustine can help you cope with a challenging child