Join one (or all!) of these events to connect with others and learn about your faith.
There's something so refreshing about connecting with a like-minded community. It's even better if that connection brings spiritual formation and helpful information.
But it's not always easy to get away, especially during the pandemic, or if you live with your children, elderly parents, or others for whom you are a caregiver. Fortunately, there are some great options online to bring Catholic events to you.
You can participate in these 3 Catholic conferences without leaving your home. Join in one of them to grow in faith and connect with others this spring.
1
Theology of the Body Virtual Conference
Hosted by Theology of the Body Institute, the Theology of the Body Virtual Conference will feature dozens of prominent speakers and artists. The content will show you how Theology of the Body
applies to everyday life
can transform your prayer life
can bring healing of the deepest wounds in yourself and with others
brings your Catholic faith alive in new and brilliant ways
This event is free and takes place April 30-May 2.
2
Ignited by Truth
The Ignited by Truth Conference is one of the largest Catholic conferences on the East Coast since 2003. This year, the event is available online for anyone to attend virtually. Their website says,
Ignited By Truth brings people together to experience the joy of life with God and sends them forth to be powerful witnesses to the Catholic Faith in their families and communities.
This event is free and takes place April 24.
3
Catholic Family Conference
Designed to "inspire, strengthen, and enlighten families with the truths of the Faith," this in-person event also has a virtual option. The virtual pass is $40 and the event will take place May 1.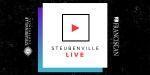 Read more:
Franciscan University to host live virtual conferences for youth and adults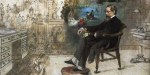 Read more:
Chesterton and Dickens to be explored in online conference