Find support and strength for your vocation in these writings for Christian men.
Living an authentically Catholic life in today's world can feel like swimming upstream against a strong current. Many aspects of secular culture aren't in line with Christian beliefs and practices. Sometimes, choosing this counter-cultural lifestyle can feel lonely.
One thing that really helps is finding like-minded people with whom to share your beliefs and ideas. You might find these friends in your local community, perhaps at your parish or through a Christian organization. They might even be in your neighborhood (which is really an ideal scenario!).
Reading publications for Catholics is also a wonderful way to feel supported and strengthened in your vocation. It's nice to know there are other men out there who care about similar issues and have similar interests!
Connecting with other Catholic men, whether personally or online, can be the boost of encouragement you didn't realize how much you needed. These 3 publications are written specifically for Catholic men. Check them out for an engaging, current take on today's topics!
1
Sword&Spade
Sword&Spade is a quarterly print magazine for men seeking "a greater challenge spiritually, morally, and intellectually," "wise words on paper that can be read in silence, free from the distraction of screens," "clear-headed commentary on contemporary issues" and "community, brotherhood, and belonging in a world of isolation and loneliness," according to their website. These are men who need sharp theological and philosophical machetes to cut through the nonsense of the day.
The mission of Sword&Spade is "to help form and unite men in the pursuit of wisdom, virtue, and sanctity." If that sounds like you, find out more here.
2
The Catholic Gentleman
Founded in 2013, The Catholic Gentleman has become a well-known online men's apostolate. "Each week hundreds of thousands of men around the world visit our site for the insightful articles and the highest-quality products designed to encourage a life of authentic manhood," their website says.
The mission of The Catholic Gentleman is "to inspire men to holiness." The writers are "a community of Catholic men like you, striving to live for Christ by serving our families, our neighbors and the Church." Confident that holiness is "the ultimate challenge, the greatest pursuit and the most rewarding attainment," the writers of The Catholic Gentleman seek to "strengthen and encourage Catholic men just like you to lead holy and fulfilling lives."
3
Fathers for Good
Fathers for Good is an initiative for men by the Knights of Columbus. Whether you are a seasoned dad, a new dad, a dad to be, or a single man wanting to practice spiritual fatherhood, there is something for you on their site.
"There is a role only a father can fill and gifts only a father can give," their website says. "In a culture that often does not favor fatherhood or masculine virtue, we wish to highlight the unique contributions of men, husbands and fathers. The world would be lacking without them."
Fathers for Good offers information, inspiration, expert advice, answers to men's questions, and much more.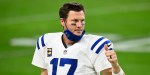 Read more:
Quarterback Philip Rivers' retirement announcement reflects his strong Catholic faith




Read more:
What does it mean to "lay down your life" as a family man?