German artist Gustav Bauernfeind painted the biblical site in the 19th century.
Send us the names of your loved ones who are sick or suffering. The Aleteia prayer network of 550 monasteries will take them to prayer for the World Day of the Sick.
Click here to share your intentions
The Mount of Olives in Jerusalem is a place of great biblical importance. It also had special meaning for the late Prince Philip, who is now resting in St. George's Chapel, Windsor Castle. For a short while, his mother's remains were also kept in that chapel. They were later moved to the Mount of Olives in Jerusalem. 
This is a very unusual situation. Very few Christians have had the honor of being buried on the Mount of Olives. The Duke of Edinburgh's mother, Princess Alice, was in many ways as interesting as her son. Born an Anglican, she became Greek Orthodox. Prince Philip did the opposite and is very unlikely to end up anywhere but by the side of Queen Elizabeth.
We don't know what the Mount of Olives looked like in the time of Jesus; it must have had many more olive trees than it has today. We do have a good view of it during the 19th century, thanks to a German artist who settled in Jerusalem. When Gustav Bauernfeind painted this view of Christian visitors, there were at least some trees left. There are almost none these days.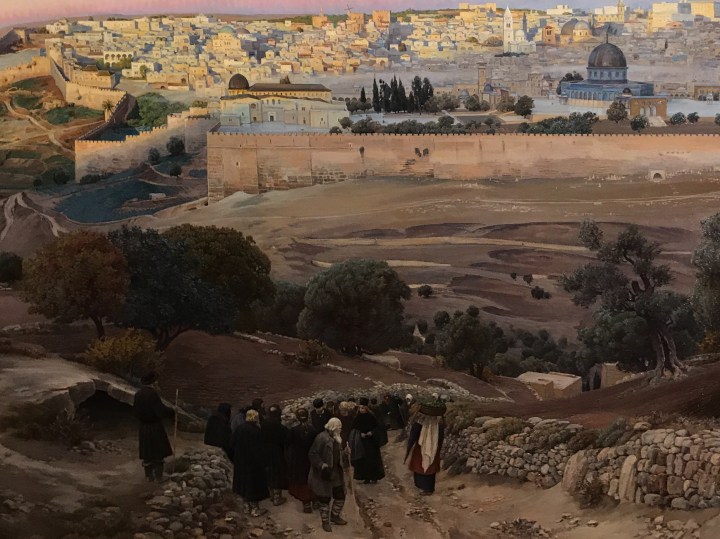 Photo by Lucien de Guise. Private collection.
Where did they all go? The Romans weren't keen on olive wood for crucifixions, so we can't blame them. Nor can we blame the massive industry that has grown up making crucifixes and other religious items out of olive wood. This is sourced from other locations. The most reasonable answer is the same for most cities in the modern world – development.
At least the view from the place of the Ascension hasn't changed excessively. If Christ were here again, he might recognize at least the city walls of Jerusalem. He certainly wouldn't recognize the deforested Mount of Olives.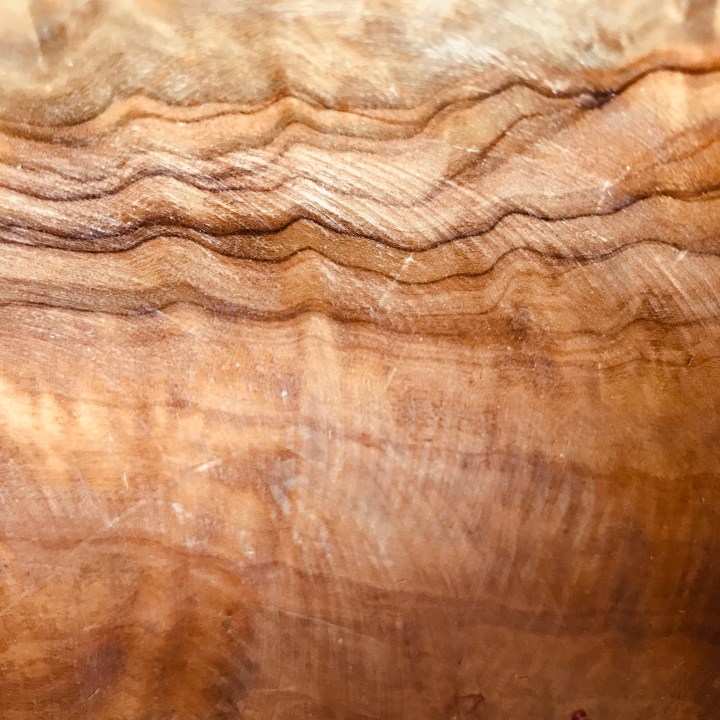 Photo by Lucien de Guise
The virtual Museum of the Cross
There is much olive wood in the Museum of the Cross, the first institution dedicated to the diversity of the most powerful and far-reaching symbol in history. After 10 years of preparation, the museum was almost ready to open; then came COVID-19. In the meantime, the virtual museum is starting an Instagram account to engage with Aleteia readers and the stories of their own crucifixes: @crossXmuseum