Here's a short list of saints throughout the centuries who all happen to bear this beautiful name.
Today is the feast of St. Catherine of Siena, the 14th-century Italian mystic who was made a Doctor of the Church. As the patron saint of Europe, she is one of many great Catherines in the Catholic Church.
If you have a look at the slideshow below, you'll discover some truly devout and inspirational Catherines, who were eloquent, brave, trailblazers for their time. In fact the name Catherine, meaning "pure," seems the perfect choice for these women, who lived their lives honoring God. You'll be so impressed with these saints that you may even be tempted to use Catherine as a future baby name, or even suggest this as a confirmation name for your daughter!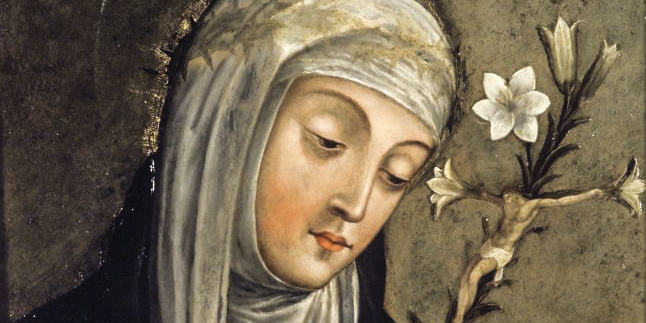 Launch the slideshow