This month is full of reasons to celebrate!
Welcome to May, the beautiful month of Our Lady! Just as this month is known for its variety of beautiful spring flowers, it is also filled with a variety of beautiful feast days honoring the saints. Some of these days have famous traditions; others are not as well-known. This month, let's resolve to grow our love for the saints in unique and life-changing ways that will keep us focused on the joy of our faith.
Here are 4 ways to honor the saints and really celebrate this May! 
May 3: Follow Jesus with Sts.Philip and James, Apostles
Sts. Philip and James the Less were two of the 12 apostles of Jesus. Their feast day is shared because their bodies arrived in Rome and were laid to rest in the Basilica of the Holy Apostles at the same time. St. James the Less is known for his piety and is called "James the Just" because he prayed with fervent devotion for so long that he actually had calluses on his knees. Tradition teaches that St. James authored the line, "Faith without works is dead." And his very knees told that story!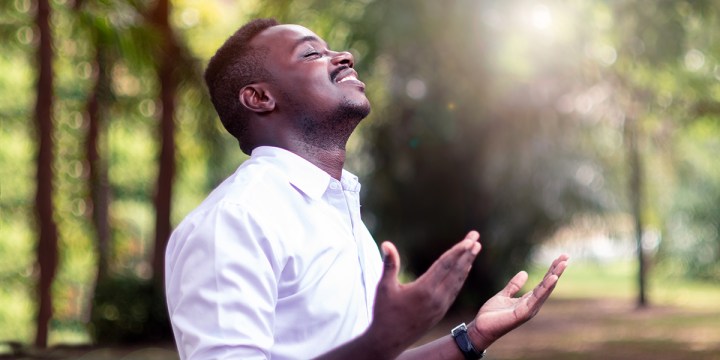 Shutterstock
St. Philip's famous and faith-filled line in Scripture is when he tells Nathaniel to "Come and see" the Messiah, Our Lord. Did you ever think about how awesome it must have been to be one of the apostles? How close they must have been to the heart of Jesus!
To honor the fervent devotion of St. James the Less and the  faithful witness of St. Philip, and also honor their shared closeness with Jesus, let's begin the 33-Day Consecration to the Sacred Heart of Jesus. The 33-Day Consecration to the Sacred Heart begins May 9, which is also Mother's Day (let's mark our calendars now)! What better way to both honor the example of the apostles, such as Philip and James, and give a gift to Mary, our Heavenly Mother, than to sign up today for the 33-Day Consecration! This one, available online, sends free daily emails for each day of the Consecration, complete with prayers, reflections, beautiful featured Catholic works of art, and even a daily podcast… right to your inbox. These daily devotions won't take much of our time, but be time well spent and give us apostolic hearts.
May 14: Be hopeful with St. Matthias
When the apostles were without the reassuring physical presence of Jesus, their beloved teacher and Lord, and were frightened for their own lives, as a band of brothers they were also without Judas, who had betrayed Jesus. They were designed to be 12 — the new tribes of Israel — and a replacement for Judas was a necessity. So they drew lots from among loyal and dependable disciples of Jesus. Matthias was chosen, and welcomed into their ranks. They were incomplete without him … the Spirit provided. Matthias must have been a very special person to have been chosen to complete the 12. Perhaps today, in honor of St. Matthias, you can send a word of encouragement to someone you know who is just starting a new endeavor. Tell them whose day it is and that you will invoke St. Matthias to intercede to God for their special intentions. In the kitchen, find a new meal to include in your repertoire of "go-to" dinners, and prepare it tonight in the saint's honor. Since St. Matthias is a patron saint of hope, pray the Act of Hope and cultivate a sense of this great theological virtue. Here's the Act of Hope, a wonderful and very brief prayer: "O my God, relying on your infinite goodness and promises, I hope to obtain pardon of my sins, the help of your grace, and life everlasting, through the merits of Jesus Christ, my Lord and Redeemer."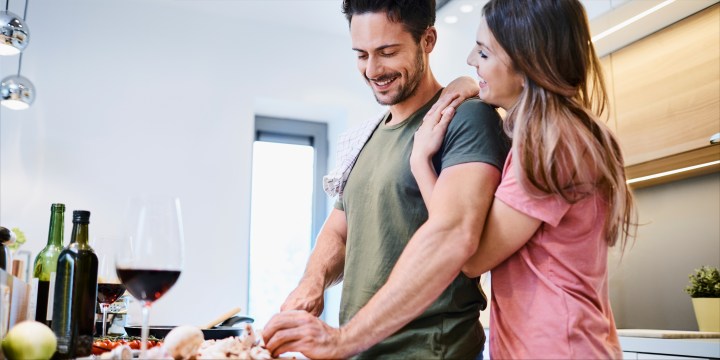 baranq – Shutterstock
May 20: Adore the Holy Name of Jesus and feast with St. Bernardine of Siena
This awesome and under-appreciated saint devised the Christogram, with which we are all familiar: IHS. Many translate these letters "I Have Suffered." This is a beautiful translation indeed, but there's more. The real translation and story behind it is very captivating to the soul. In Italy in the 14th and 15th centuries, St. Bernardine of Siena, along with St. John of Capistrano, practiced a strong devotion to the Holy Name of Jesus. They made wooden placards with this monogram emblazoned on a bold sun image and posted them all throughout Italy. Some questioned the authenticity of this practice, but Pope MartinV not only approved of it, but also included the cross within the initials. The three letters represent the first three letters of Jesus's name in Greek: Iota Eta Sigma. Did you know that St. Bernardine was responsible for the name of Jesus being added to the Hail Mary? What a marvelous saint so devoted to the Holy Name of Jesus! Next time you're at your parish church, search for this Christogram. Perhaps it is etched on the floor, or in the altar stone, or within a stained glass window. To honor the feast of St. Bernardine, you can make a banner with this holy Christogram and place it on your front door, or on a prominent wall in your home, even on the fridge door. As another way to honor St. Bernardine, try cooking the famous Sienese dish in his honor, Scottiglia, https://www.visittuscany.com/en/recipes/scottiglia/, with Ricciarelli https://www.insidetherustickitchen.com/ricciarelli/ for dessert, and you can also make a simple sheet cake and decorate the icing with a beautiful Christogram: IHS.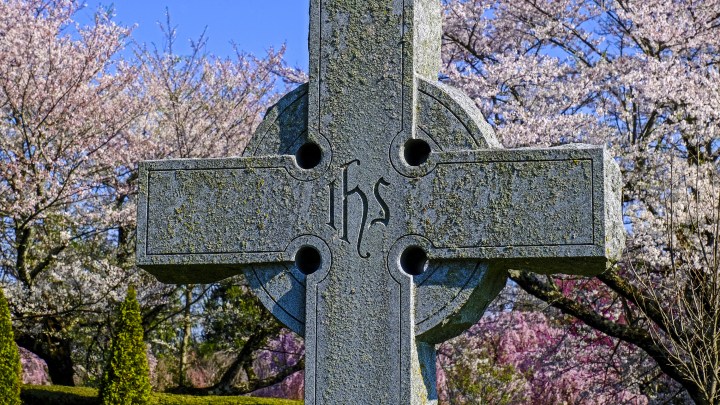 Anne T. Campbell | Shutterstock
May 26: Go on a pilgrimage picnic with St. Philip Neri  
St. Philip Neri is famous for his joyful personality and great sense of humor. He loved kindhearted jokes. "A joyful heart is more easily made perfect than a downcast one," he said. This saint was very humble, but humor permeated his humility. He didn't take himself too seriously, which is of course so important for spiritual growth. Our egos get in our way, and St. Philip Neri knew this. In an act of spiritual mortification, he shaved half of his beard off and wore silly clothing. Humor and humility share the Latin root "hum," and both practices make us more grounded and less full of ourselves! St. Philip Neri reminds us that to be able to laugh (not at someone else's expense, but at ourselves) is to be happier and holier. In this spirit of joy, St. Philip Neri started a new tradition that gave people an alternative to the debaucheries of Carnival time, when people were tempted to sin. Instead of attending Carnival, many started attending St. Philip Neri's alternative, which was a pilgrimage to seven churches and a picnic with music and his characteristic good cheer. In his honor today, why not visit seven (or as many as you can manage!) churches with your loved ones? Pack a picnic, grab the joke book, and set off on a holy adventure that's bound to be a good time.
May the saints of May bless, protect, and guide you and your family!