Each one of these monumental statues strengthens the community in Christ.
You can get Aleteia inspiration and news in your inbox. Our specially curated newsletter is sent each morning. The best part? It's free.
Sign up here
There's something about a towering monument that draws in the faithful and inspires the faithless. Mankind has always appreciated a gigantic statue, from as far back as the Seven Wonders of the Ancient World. In modern times, however, it is a tradition that Christians have carried into the 21st century and perfected.
Today, faithful Christians have erected such monumental statues all over the world. Each time a new statue breaks the height record, another is planned to go even higher. Even Rio de Janeiro's Christ the Redeemer, possibly the most famous Christ statue, has been dwarfed by more modern constructions. 
This friendly competition between brothers and sisters in Christ promotes stronger bonds among Christian communities. Spanning language and cultural barriers, monuments such as these speak for themselves. Although the sights often leave viewers speechless, the message of faith is always clear.
Let's take a look at some of the largest Christian statues in the world. Please note, this list does not take into account the pedestals, which can often add significant height to a statue. Here, we are just looking at the size of the statues themselves.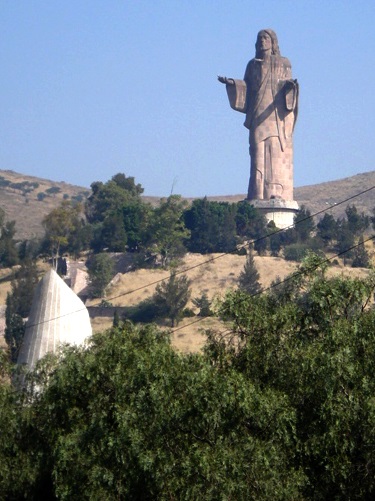 Launch the slideshow