The word "love" is in this Sunday's readings 18 times!
The Gospel for this Sunday is John 15:9-17
1. Where can we find true love?
In this Sunday's Liturgy of the Word, the word love or to love appears 18 times: nine times in the second reading and nine times in the Gospel. The Greek language used in the New Testament has different words for love. Which words does the Gospel of John use? The word agape – the highest degree of love, which is pure and unselfish.
In his letter, St. John gives the shortest and most beautiful definition of God: "God is love." This definition cannot be reversed, as Lewis noted. Love is not god. Fragile human love cannot take the place of God. Only love that is connected to God's love will survive all things and endure forever.
2. Key Words
As the Father loves me, so I also love you – This is the highest degree of love. It is impossible to love more. The sign of this love is Jesus' Cross. The vertical beam of the Cross represents love for God, the horizontal beam represents love for people. One does not exist without the other. St. John Paul II said: "You will not find Love without the Cross, and you will not bear the Cross without love." 
This I command you: love one another – When Jesus says "love one another," that is not a wish but a commandment. It is not optional, if I want to be a Christian. "Love your enemies" is, for us, a commandment.
3. Today
If I want to examine my love, the Scriptures will help me. I can open Chapter 13 of the First Letter to the Corinthians; there the characteristics of love are described: "Love is patient, love is kind. Love is not jealous, it  is not pompous, it is not inflated, it is not rude, it does not seek its own interests, it is not quick-tempered, it does not brood over injury …"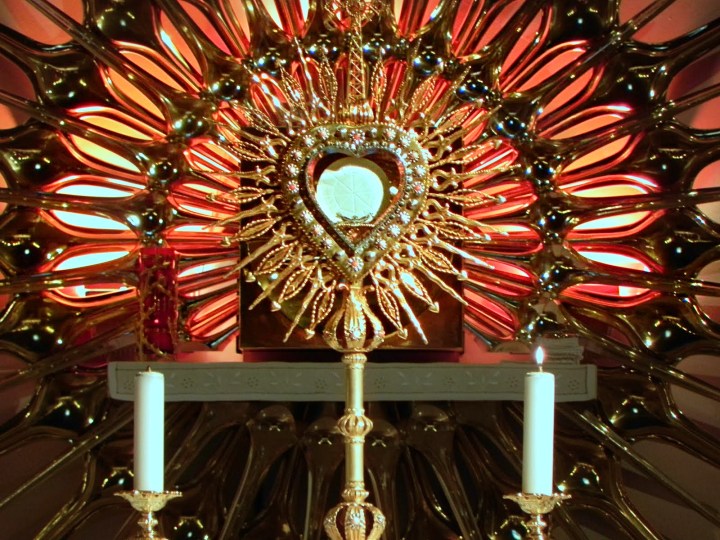 Launch the slideshow
I can put my name in place of the word love. Is this how I love? Is this my love?