New Imago Dei mastermind retreats combine spiritual renewal with professional growth, helping women dare boldly within a supportive community.
When Mackenzie Watkins and Bridget O'Boyle met at a women's retreat 10 years ago, they quickly became best friends. And their bond led to their eventually launching their own series of women's retreats, open to all women and offering an exceptional mix of professional growth with spiritual renewal.
"We were inspired to create a weekend getaway retreat for like-minded women of faith to grow in intentional friendship like we did, but also to unlock their God-given gifts, and reignite the flame of their faith," O'Boyle said in an interview with Aleteia. 
These Imago Dei weekends are micro-retreats designed to bring women together to pray, dream, and launch into their purpose. Their website explains their mission:
We are a women's faith-based retreat and mastermind, with the intention to bring women together for a weekend of rest, relaxation, connection, and personal growth. There is a seat at the table for you, and you are most welcome to join us on one of our upcoming retreats.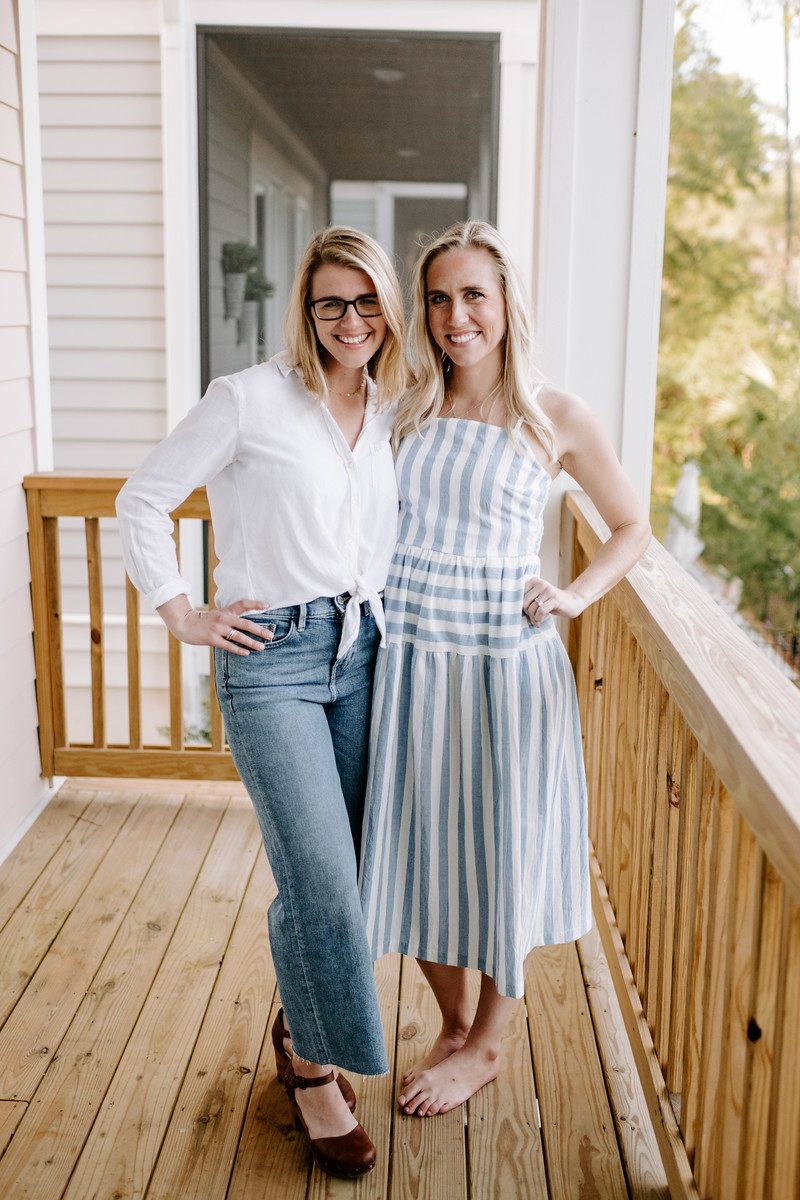 Siobhan Whipp of Siobhan Lorraine Photography
Film and faith
Watkins was in acting school and O'Boyle was in film school when they met, and they connected readily over a mutual desire to bring beauty, truth, and goodness to the film world. Their Catholic faith cemented their bond and guided them to follow God's call through various endeavours in the years that followed. 
"From the moment we met on a retreat, we have both been passionate about unraveling the call on our own lives and helping others to do the same," Watkins said.
They became a creative team during their years in Hollywood. O'Boyle was working as a producer/director's assistant and Watkins as a famous comedian's assistant. 
"It was in Hollywood that I met Mackenzie and we both worked on some fun projects together," O'Boyle said. "We have been working together ever since, now primarily on our podcast, and recently creating women's weekend retreats to build community for Catholic women."
After weddings, babies, and military moves (thanks to both of their husbands' careers), they launched the Unraveled Podcast. "This podcast focuses on what it means to unravel the call on your life beautifully, by answering your own unique fiat," they said.
Their work on the podcast led to many conversations with women seeking connection and desiring more for their lives. They felt called to help women take time for discernment and make bold leaps of faith, all within the framework of a supportive community. Out of this call, the Imago Dei retreats were born. 
Creating the podcast and retreat weekends has been plenty of work, but the two have found joy and meaning in it. Perhaps not every friendship could survive working together so closely! But Watkins and O'Boyle have plenty of experience in creating together, and their shared mission unites them.
"Mackenzie and I have found ourselves many times saying, 'We could never do something like this with anyone else!'" laughed O'Boyle. "Finding the right person to collaborate with is key to any successful working relationship." She explained,
In many ways our friendship has become more of a sisterhood. We have experienced so many highs (working on Hollywood films together, being in each other's weddings, becoming godparents to each other's kids) but also many lows together (deployments, miscarriage, wounds from our past etc.) … The bond that experiences like that create have allowed us to work well with each other, play to each other's strengths, and also feed off of each other's creativity and gifts. 
Since they met, the two have collaborated on short films, passion projects like their podcast, and now these retreat weekends. Through it all, they've been guided by their strong faith, the most important bond they share.
"When Bridget and I first met, everything fell beautifully into place and people kept saying how our friendship was a perfect example of Divine Providence," Watkins said. "God writes beautiful stories and because we have placed this friendship in his hands, he has made miracles happen that we couldn't have imagined ever happening."
A weekend of refreshment and growth
Their next retreat is coming up June 24-27 in Melbourne, Florida, and is open to any woman ages 18-65+. "The wisdom, perspective, and diversity of thought that each age group brings to the retreat experience makes this weekend a true mastermind – meaning, each woman there has a specific gift and perspective to share with the group, the younger learning from the older and the older learning from the younger," O'Boyle said. 
Siobhan Whipp of Siobhan Lorraine Photography
While the organizational team is Catholic, the retreat is open to women of any faith who want to experience it. Besides professional and personal encouragement, attendees will find opportunities for spiritual growth: "We have a beautiful evening of prayer, and a priest on site available for confession and spiritual direction," O'Boyle said. 
Guests can also expect to relax and feel pampered, with a personal chef the first evening, a professional photoshoot for headshots and social media photos, and other amenities. "This retreat is packed full of self-development, spiritual growth, and workshops, connecting women in a beautiful space designed for inspiration," Watkins said. "Our dream is that each woman feels seen, known, loved, and leaves with a sense of clarity and desire to begin whatever dream is on her heart."