When common temptations distract mothers from their vocation, they can find inspiration in the wisdom of these saints.
When we read stories of these three holy women, we realize they can be a true source of inspiration for any family's daily life, with its moments of both joy and discouragement. So let's look at the responses of these three saints to three common "temptations" of discouragement and frustration for mothers and fathers.
"My work is pointless," "I'm tired of my children's nonsense," and "This feels as if it will never end!" These are thoughts and feelings that often come up in difficult times of parenthood, and to which Mother Teresa, Thérèse of Lisieux, and Teresa of Avila respond in surprisingly clear and relevant ways.
Mother Teresa on the temptation to say, "My work is pointless"
ROSLAN RAHMAN | AFP
Changing diapers and waking up every night to comfort your crying baby is not a routine commonly associated with a successful career. It could make a discouraged stay-at-home mother or father think, "Why did I study all those years? What good are all the classes I took and the degree I earned?"
The pressure to succeed in the labor force and eventually do something the world considers "great" sometimes can be hard to handle. Do you ever feel it?
Mother Teresa wisely said that we aren't called to be successful, but faithful: faithful to God's will, in things great and small. While a particular act may seem insignificant, if it is God's will for us, it becomes important.
From this perspective, isn't changing our baby's diapers every day faithfulness to God's will for us as parents? Isn't raising children lovingly as best we can a truly great achievement?
Thérèse of Lisieux on the temptation to say to yourself, "I'm sick of my children's nonsense"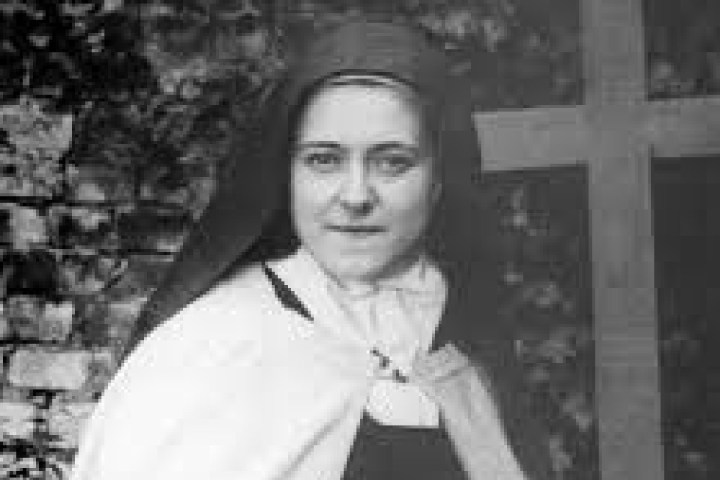 Public domain
When we feel like we can't stand our children's antics and foolishness anymore, it's worth meditating on these quotes from St. Therese of Lisieux:
You must pray to God to help you overcome these obstacles, or to bear them with gentleness.

I now understand that perfect charity consists in bearing the faults of others, in not being surprised by their weaknesses, in being edified by the smallest acts of virtue that one sees them practicing.
Being edified by the virtues and achievements of our children and noticing their good qualities and intentions is essential, and it can help us to overcome annoyance or anger at their foibles and failings. Moreover, focusing too much on what our children fail to do can lead us to notice less and less of what's good about them. 
Teresa of Avila on the temptation to say, "This feels as if it will never end"
Maybe our baby's teething seems to go on and on. It seems they'll never sleep through the night … and then they start to grow up and their teenage tantrums just don't stop.
We might be tempted to give up! Our little inner voice whispers, "I'm doomed to be dealing with this forever. It will never end!"
St. Teresa of Avila would answer us that "everything passes." To find the light and the joy of being a parent, what we have to do is truly abandon ourselves to God. She wrote,
Let nothing trouble you,

let nothing frighten you,

everything passes. 

God does not change. 

Patience obtains all things.

Whoever has God lacks nothing. 

God alone suffices …