Dr. María Molina, a pediatrician, talks about the focus of her life and work: serving the Hispanic community to which she belongs—now more than ever, in times of pandemic.
María Molina is a pediatrician of Dominican origin who lives and works in New York City. "As a teenager," she recalls, "my mother emigrated to the United States in search of a better future." Her mother's example made a strong impression on her, Dr. Molina says. "She came here to work in a factory" and used to sew dresses for dolls. "She's the one from whom I've had the honor of having learned the ethic of work and dedication to work."
Her preoccupation with teenagers' studies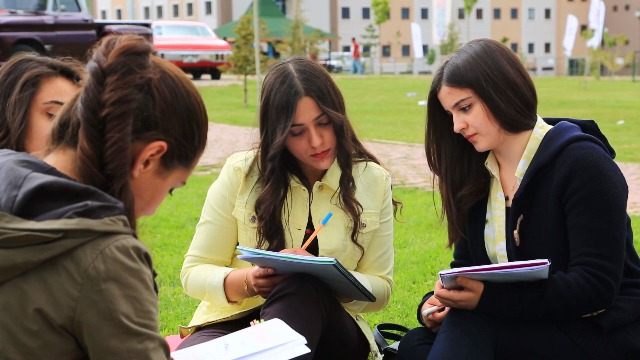 Dr. Molina studied medicine, and today she provides care for children and their families. However, her work is not limited to the medical care of children. "I believe," she says, "that pediatricians, like teachers, have the future in their hands. Especially with my adolescent patients, I stress a lot that the healthy and safe way to reach success and rise through socioeconomic levels is through study."
"My mom worked in a factory and I was able to study," she says. She wishes the same for her patients. "There are a lot of opportunities here," she says, referring to the United States. "But sometimes [in addition to their mother] we have to work with their father, so that he also will inspire the young person to continue studying."
She knows that this is something challenging in Hispanic migrant environments, "because there are a lot of distractions." Dr. Molina speaks to adolescents during appointments and urges them "to study for a career that they like." 
Thus, she encourages each one "not to get up in the morning to work, but to live, to [do something that] brings them joy, passion." 
For years now, Dr. Molina has been working for SOMOS, a network of doctors serving vulnerable people in New York. With the declaration of the pandemic, her work has intensified and is more necessary than ever.
"Together, we can give more to our community."
"SOMOS," she explains, "means unity to me. It's been an avenue for us physicians of the community to come together and serve. I'm not offering one service here and another one there. We're united and united we can give more."
The fact is that SOMOS has played a crucial role, in her opinion, in the way the COVID-19 crisis has been faced. "SOMOS not only offers medical services. SOMOS has given us the opportunity to give more than that. SOMOS is out in the community, even giving food to the hungry."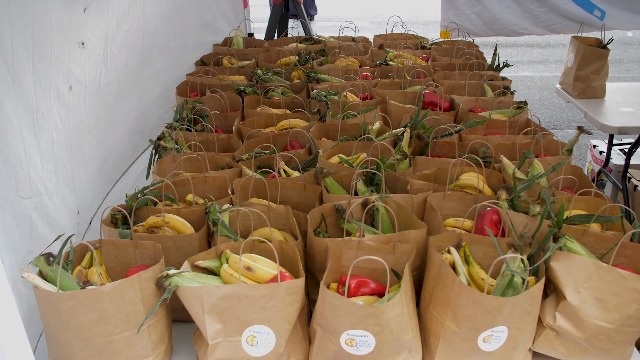 "In many situations of need," she adds, "we've been helping. Since the beginning of the pandemic, we've been helping with nasal testing, which we continue to do. And now we're working even more with the solution to the pandemic, which is vaccines, and taking them to the neighborhoods where they're most needed."
For María Molina, the pandemic has given origin to a new stage in her life as a pediatrician and as a person. "We act," she continues, "in the most affected neighborhoods, the ones that have suffered the most losses during the pandemic. Poor people are always poorer in cases like this," she says. However, "SOMOS has said 'present!' and we're very happy to say 'present' with SOMOS."
On a personal level, she confesses, "I feel doubly compensated because not only can I help, but I can help and serve (…) our community, our vulnerable people, those who need it most."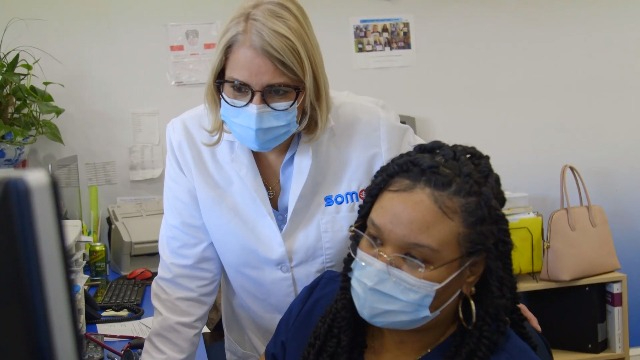 "I believe that by serving, no matter who you serve you're going to feel good. But it brings joy to be able to serve where it's most needed," she says. 
And she explains the key to her satisfaction: "It's the fact of serving this community, being able to do it in my own language, being able to speak to my patients: to the parents, to the grandparents, to the godmother and godfather who sometimes accompany [the child or adolescent on visits, because] Latinos are like that. It's wonderful to be able to do that," she concludes.