The English word pope is derived from a Greek word meaning "father," and was used in various ways in the early Church.
With the pope being the principal leader of the Catholic Church, it is often asked, "Where is the word 'pope' in the Bible?"
Technically speaking, it is found everywhere in the Bible!
According to the Catholic Encyclopedia, the word's origin is "ecclesiastical Latin papa from Greek papas, a variant of pappas, [meaning] father."
Originally the title was used much more broadly in early Christianity, since at the time it simply meant "father," and was similar to the way Catholics call priests "Father" in the present day.
This is further confirmed and explained by the Catholic Encyclopedia.
The title pope (papa) was, as has been stated, at one time employed with far more latitude. In the East it has always been used to designate simple priests. In the Western Church, however, it seems from the beginning to have been restricted to bishops. It was apparently in the fourth century that it began to become a distinctive title of the Roman Pontiff.…Gregory VII finally prescribed that it should be confined to the successors of Peter.
The short answer to the question of whether the word pope is in the Bible is Yes and No.
Yes, the word "father" is in the Bible thousands of times.
No, it did not initially refer to the leader of the Catholic Church.
However, St. Peter was designated to be the "rock" of Jesus' Church, but the official title came later.
The "pope" was in the Bible, but he wasn't called that name initially.
10 Official titles of Pope Francis and their meaning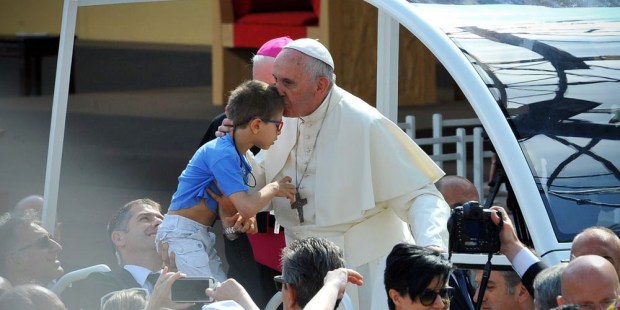 Launch the slideshow